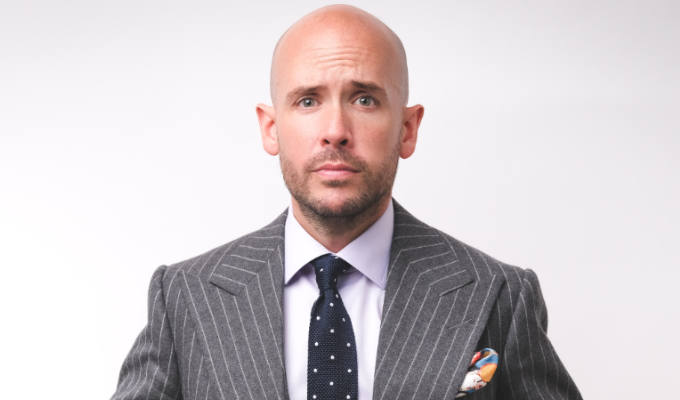 Tom Allen writes a second volume of memoirs
Tom Allen is writing a second volume of memoirs, about facing the grief of losing his beloved father.
Too Much – which is due to be published in November - is a follow-up to 2020's No Shame, in which he discussed coming to terms with his sexuality and feeling like an outsider.
In the blurb for the new book, publisher Hachette says: 'With trademark wit and insight, Tom Allen writes about becoming a reluctant adult - leaving home, securing a boyfriend, and finally growing up by facing the grief of losing his beloved father.
'He shares his unwillingness to move on from the arrested development of millennial life, we join him on riotous travels in Japan, and meet his new friends when he returns to America.'
Speaking to fellow comic Suzi Ruffell on their Like Minded Friends podcast, Allen said: 'It's been really interesting to write. Although it's quite difficult to write. The last one I did was during the lockdown. It's not the lockdown now, there are lots more distractions.'
Allen's father Paul died from a heart attack late last year at the age of 80.
The comic broke the news on Instagram, writing at the time: 'I'm so sad to report that my wonderful dad has died. It was a total shock. He was with mum and he had a heart attack last night.
'He grew up in one room in Penge and worked hard every day of his life. He said things like "You can never run out of love" and "Always go into everything with a good heart". He was also inclined to write "shove it" in a birthday card.

It feels like part of the grieving process that I wanted to tell you: He was a wonderful kind man and we love him very much.'
News of Allen's new book was first reported by the British Comedy Guide. It is not yet available to order.
Published: 23 May 2022
What do you think?