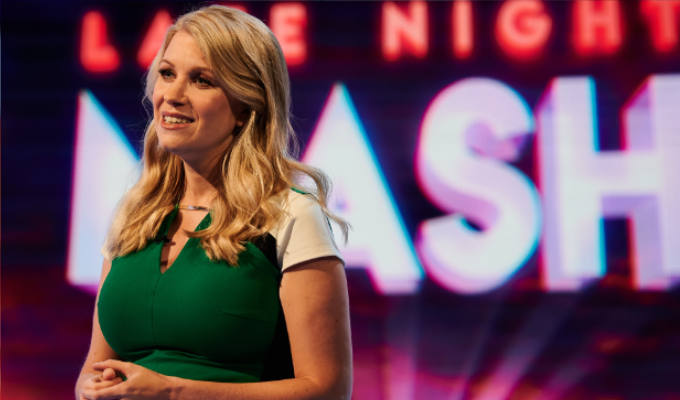 Rachel Parris takes over as Late Night Mash host
Rachel Parris is to take over from Nish Kumar as the host of Late Night Mash.
She has been a regular on the show since it started on BBC Two in 2017 as The Mash Report, with many of her reports going viral on social media.
Parris will be joined by a different guest host each episode when the series returns to Dave this autumn.
She said: 'I'm very excited and honoured to be taking the helm of Late Night Mash, a show I would honestly describe as "funny".
'I'm excited partly because of the significance of being a female host on a satirical show on British TV, and partly because after five years, it'll be nice to have a sit down.
'I'll really miss working with my good friend Nish and giving him words of encouragement. I think he did really well and it will stand him in good stead to start his comedy career.
'Mash, like a proverbial rash, keeps coming back just when you think we're gone, and I'm proud to represent that irritation.'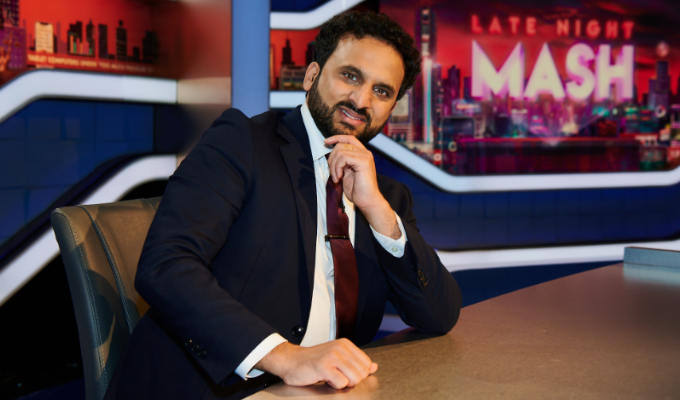 Kumar announced he was standing down from the show last October, saying he wanted to 'spend more time with my emotional problems' –adding: 'It's been the longest I've ever stayed at a job, mainly because the uniform is better than Croydon WH Smith.'
The show moved to Dave after being cancelled by the BBC, sparking claims that director-general Tim Davie was appeasing critics angry at the show's perceived left-wing bias. Critics of the show included journalist Andrew Neil, who described it as 'self-satisfied, self-adulatory, unchallenged left-wing propaganda'.
Davie, a former local Conservative party chairman, pledged to make impartiality across the Corporation one of his biggest priorities. However, the official BBC line was that the decision to axe the Mash Report was not politically motivated, merely to male room for new comedy shows.
Kumar later said that the notion the show had been axed for bias was 'a useful myth for Tim Davie to have out there, because it placates the British right. It gives the sharks a bit of blood.'
After moving to Dave, the show became the channel's third-most watched programme of 2021, peaking at 600,000 viewers.
The broadcaster has now ordered eight new hour-long episodes – to be filmed the day before transmission –plus a ninth 'best of' from makers Zeppotron.
UKTV commissioning editor Mark Iddon said: 'We're really excited to be bringing Late Night Mash back again to Dave, and who better to captain the ship than the force of nature that is Rachel Parris. We know she will make the show her own alongside the rest of the ever-brilliant Mash ensemble.
'With each episode recorded so close to transmission and reacting to events as they occur, the addition of a special guest each week will make this new series even more unpredictable.'
Executive producer Chris Stott, Zeppotron added: 'So pleased Mash is returning to Dave with the great Rachel Parris as host; for those of you able to afford electricity by the autumn, you're in for a treat.'
The last series retained the core line-up of supporting comics from the BBC version, including Ellie Taylor, Steve N Allen, Catherine Bohart and Geoff Norcott. Here is one of Parris's clips from the BBC incarnation of the show, which has attracted 2.5million viewers on YouTube alone.
Published: 20 May 2022
What do you think?