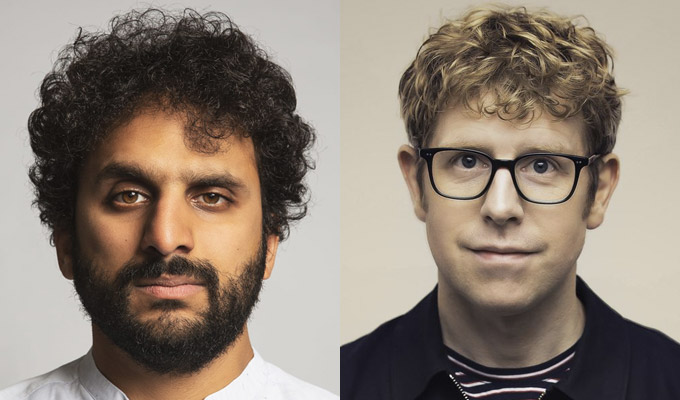 Local heroes...
Josh Widdicombe and Nish Kumar are to get to work in some of Britain's local newspapers in a new six-part series for Sky.
The broadcaster has ordered six episodes of Hold the Front Page following a pilot last year in which the comedians wrote a number of articles for the West Sussex Gazette.
Programme-makers CPL Productions say the pair's mission will be to find 'real local stories strong enough to make the front page' despite having almost no journalistic experience.
They will 'delve into local mysteries, take part in unusual events, cover the burning issues of the day and even involve themselves in the news or enlist a celebrity or two'.
'This will be an eye-opening look at some of Britain's amazing local communities through the lens of their local newspaper,' the makers add
Widdicombe is not entirely new to journalism, as he was a sub-editor for The Guardian's sport section before he found fame.
He said: 'I was forced to become a comedian after a period of being by far the worst journalist on the Guardian sports desk.
'Consequently, I'm delighted that Sky have given me the opportunity to prove once and for all that I 100 per cent made the right decision in leaving this noble trade.
'Most of all I'm delighted they have paired me with one of the only people I know who has less chance of doing well in a proper important job.'
At the time of the pilot, West Sussex Gazette editor-in-chief Gary Shipton said: 'Trusted local news has never been more important. We believe this will really raise the profile of both local newspapers and the power of local in a post-pandemic world.'
The hour-long episodes will air on Sky Max and streaming service Now.
Published: 17 May 2022
Recent News
What do you think?