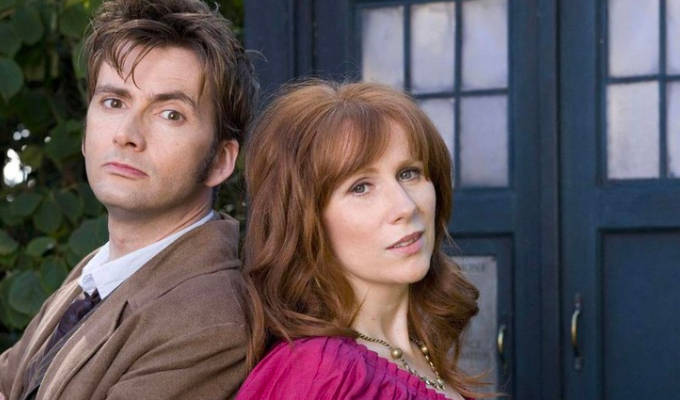 Catherine Tate returns to Doctor Who
Catherine Tate is to return to Doctor Who alongside David Tennant, the BBC has confirmed.
The pair are currently filming for the show's 60th anniversary, which it will celebrate next year.
Tennant played the 10th Doctor from 2005 to 2010, while Tate played his companion Donna Noble in 17 episodes, starting in 2006.
It is not clear what nature their return will take but showrunner Russell T Davies teased: 'Maybe this is a missing story. Or a parallel world. Or a dream, or a trick, or a flashback. The only thing I can confirm is that it's going to be spectacular, as two of our greatest stars reunite for the battle of a lifetime.'
The news comes a week after the BBC announced that Sex Education star Ncuti Gatwa will be the next Doctor.Jodie Whittaker's current incarnation will appear in one more special episode later this year
Tennant has briefly returned before, joining Matt Smith for the programme's 50th anniversary in 2013.
Tate recently The Nan Movie, to a critical slating, and her Netflix prison comedy Hard Cell, in which she played several characters.
Published: 16 May 2022
What do you think?