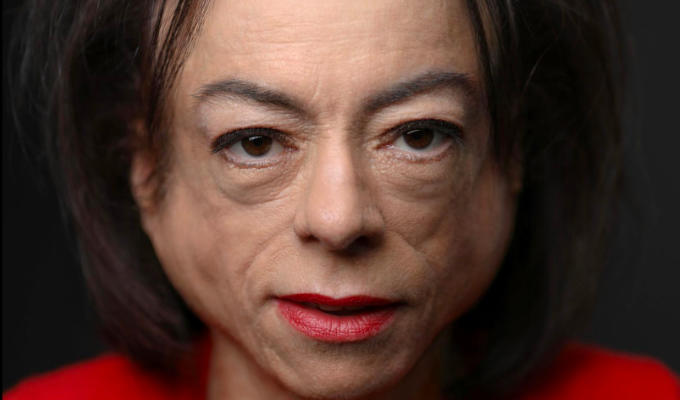 Liz Carr wins an Olivier award
Comedian turned actor Liz Carr won the Olivier Award for best supporting actress last night.
She scooped the accolade for her role in the Normal Heart at the National Theatre, in whcih she played Dr Emma Brookner – based on the real HIV researcher and wheelchair user Dr Linda Laubenstein.
After winning her award, she suggested theatres should consider hosting separate performances of shows for audiences who still want to wear facemasks or socially distance.
'Theatre should remain accessible even to those of us who have health conditions,' she told BBC News.
Although there is no longer any legal requirement to wear masks indoors, she said: 'I'm not sure about everybody wearing facemasks. Personally I think yes, they should, in indoor environments because Covid-19 is airborne.
'But I think theatres could think about having safer performances. I think they should have facemask performances that are more socially distanced. In the same way you might have a British sign language performance, I think you should have Covid-safer performances.
'Some of my friends who weren't ready to come and see the show, they came to see the dress rehearsal, because they didn't feel safe enough to come.'
The Olivier Award ceremony at the Royal Albert Hall was hosted by Jason Manford, who started the evening by making reference to Will Smith slapping Chris Rock at the Oscars.
'I'm a comedian, and this is an awards ceremony, and those two things have not gone down well together lately,' he said. 'So before we get into this properly, let me tell you, I think all your hair looks lovely, and I will very much be keeping your wives names out of my chuffing mouth this evening. This is an evening of back-slapping, not face-slapping.'
Cabaret was the night's big winner, scooping seven categories including best musical revival and all four awards for actors in a musical: Eddie Redmayne and Jessie Buckley in their leading roles, and Elliot Levey and Liza Sadovy as supporting characters
Published: 11 Apr 2022
What do you think?