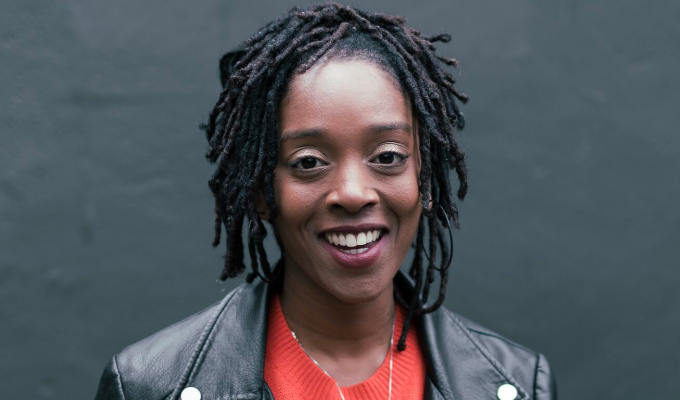 Radio 4 stand-up show for Athena Kugblenu
Athena Kugblenu is making a Radio 4 stand-up show about class.
In Magnifying Class, the comic will consider if she is a 'working-class girl done good' now she has a conservatory, two toilets with quilted toilet rolls and an aluminium hooded extractor fan.
But as well as 'coming out as upwardly mobile', Kugblenu – a regular on Radio 4's Loose Ends and News Quiz – will ponder whether her experiences neab that the rigid way we look at class needs a rethink.
The show will be recorded at Up The Creek comedy club in Greenwich, South London, on March 30 and free tickets are available from the BBC.
It is one of several upcoming stand-up shows being recorded for the station around the UK.
Stephen Bailey is taping One of Many – about his common name – at Manchester's Frog And Bucket later this month. Other Stephen Baileys include a lightweight boxer who lost a fight to Conor McGregor, an investor with £84 million in the bank, and Axel Rose's stepfather.
And in April, the Midlands Arts Centre in Birmingham will host the recording of two specials, one from Jon Harvey and one triple-header with Mary Flanigan, Eleanor Morton and Esyllt Sears.
The latter are recording The Rest Of Us, is about significant figures from British history who have been left out of the mainstream narrative
While Harvey – the comedy writer behind joke political candidate Count Binface – fronts Sudden Death, about how he tried to see as many of the world's great sporting events as possible within one year, in tribute to his late brother.
Published: 11 Mar 2022
What do you think?