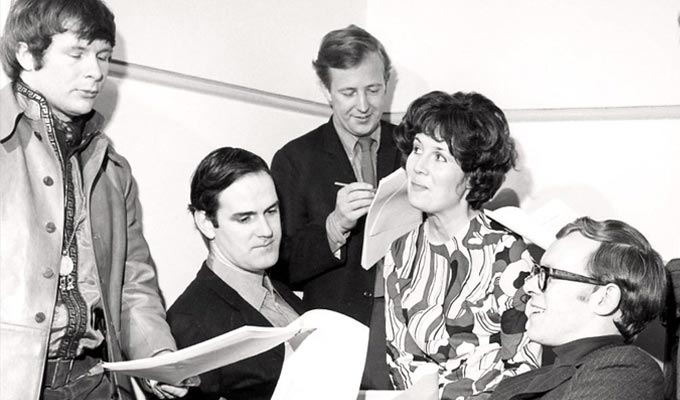 I'm Sorry I'll Read That Again's Jo Kendall dies at 83
Jo Kendall - a member of the influential 1960s I'm Sorry, I'll Read That Again sketch team alongside John Cleese and the future Goodies - has died at the age of 83.
She was a member of the 1983 Cambridge Footlights revue Cambridge Circus alongside Cleese, Graham Chapman, Bill Oddie, Tim Brooke-Taylor and future BBC executive David Hatch.
The following year the team, with Graeme Garden replacing Chapman, moved to radio with ISIRTA, pictured above and below. The ribald sketch show spawned the long-running panel show I'm Sorry I Haven't A Clue.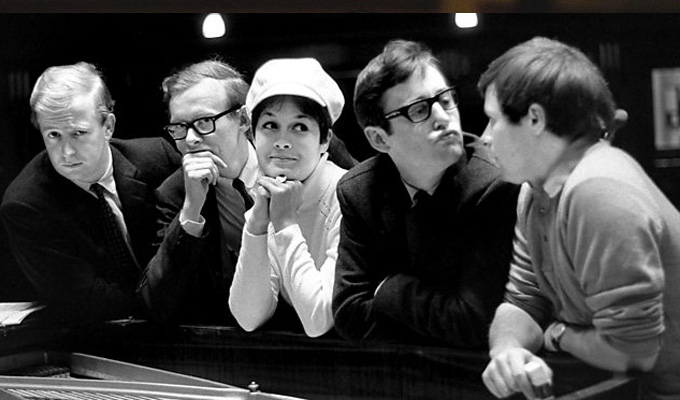 Kendall went on to be a regular team member of the Radio 4 sketch series The Burkiss Way and appeared in the opening episode of The Hitchhiker's Guide to the Galaxy.
In 1993 and 1994 she played Aunt Maud opposite Kate Copstick - now The Scotsman's comedy critic - in the BBC children's series Marlene Marlowe Investigates.
Cleese led the tributes, tweeting: 'I woke to hear of dear Jo Kendall's death
'She was in the 1963 Cambridge Footlights Revue which took her, Tim Brooke Taylor, Bill Oddie, David Hatch, Humphrey Barclay and me into Show Business
'Jo performed in over 100 "I'm sorry I'll read that Again" shows and the 1948 show.. [the TV comedy At Last The 1948 Show]
'She was a very likeable, cheerful, friendly woman - a delight to work with
'I got to know her well on the 1964 Tour of New Zealand, and subsequently, our appearances on and off Broadway
'She was an integral part of the ISIRTA team and we did countless "John and Mary" sketches. I have many happy memories of her.'
Departing Radio 4 comedy chief Sioned William made reference to the death of Barry Cryer earlier in the week when she added: 'So sorry to hear of the death of Jo Kendall - a great comic performer, she shone in The Burkiss Way and ISIRTA. A sad week for radio comedy indeed.'
And comedy hsitorian Jem Roberts added: 'She may not spur the vast outpouring of grief of Baz's sad loss, but anyone with any interest in tackling the 'Are wimmin funny tho?' brigade should know, love and mourn Jo Kendall. She was so far ahead, and what she achieved remains a key part of the history of women in comedy.'
As well as her comedy roles, Kendall's dramatic work included appearances in projects as diverse as the movies Scum amd Howard's End.
She played Peggy Skilbeck in Emmerdale Farm, speaking the first ever line of the programme in 1972 ('Matt. Who's She?') and had a semi-regular part in Grange Hill in the 1980s as the mother of Roland Browning.
Published: 29 Jan 2022
Recent News
What do you think?