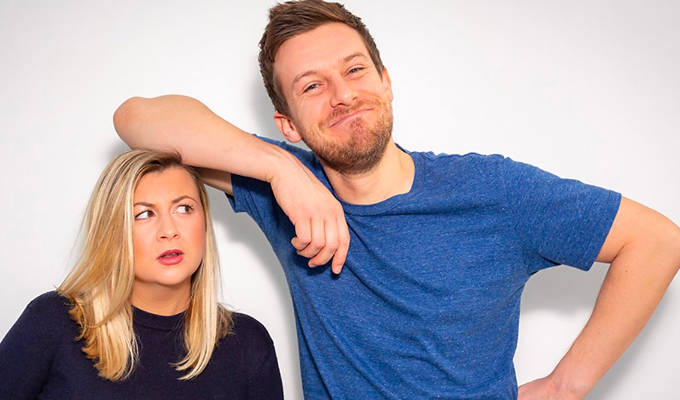 Sh**ged. Married. Annoyed. Renewed
Chris and Rosie Ramsey have renewed their contact to make their Sh**ged. Married. Annoyed podcast for distributor Acast for the next three years.
The relationship podcast, which launched in 2019, has proved a hit with its 150 episodes amassing a total of 93 million downloads, and winning best podcast at the 2020 Global Awards.
It also spawned a live arena tour – although its date at the O2 was largely slated by critics – a best-selling book and an upcoming BBC TV show.
In a statement, the Ramseys said: 'We love working with Acast. The podcast has turned our life upside-down and has given us a platform to share our relationship and our stories with millions of people — which, perhaps surprisingly, we still think is a good idea.'
Veronika Taylor of Acast added: 'Sh**ged.Married.Annoyed is a podcasting masterpiece, but it's so much more than that for Chris, Rosie and their millions of fans — you just have to look at their UK-wide tour and sell-out live shows at Wembley Arena and the O2 to see how much people love this podcast and everything that goes along with it.'
'When we speak to new creators, advertisers and audiences, this show is consistently named as a firm favourite — but we know there's much more we can do together, and we're looking forward to building on their incredible success.'
Produced by Avalon, which also represents the Ramseys, Sh**ged.Married. Annoyed is one of more than 35,000 podcasts Acast distibutes worldwide. The company distributes them across all podcast platforms, and monetises them with adverts.
» Shagged, married… overjoyed! Jemma Bennett explains why she is such a fan of Chris and Rosie Ramsey's podcast.
Published: 27 Jan 2022
What do you think?