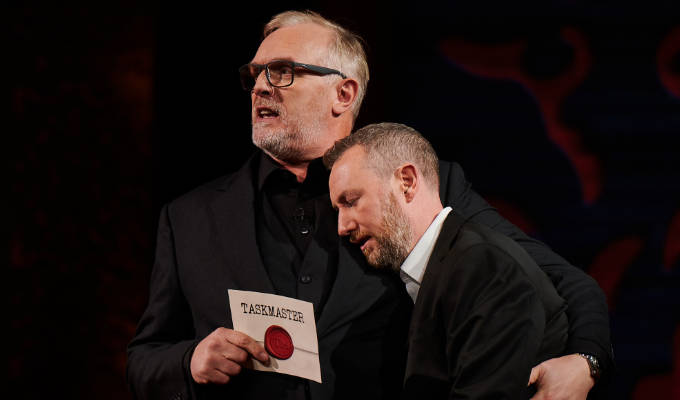 Taskmaster might move away from comedians
Future series of Taskmaster might not be the sole preserve of comedians.
Series creator Alex Horne, and loyal lickspittle to Taskmaster Greg Davies, says that taking contestants from outside the world of comedy for the New Year special has encouraged him to consider expanding the field for future regular series.
He said:' We both felt it was great having people outside of comedy on the show.
'Maybe there's room to have three comics and two non-comics in the same series, or just one, or mixing it up.
'It would be good to have an athlete or a historian or something. Someone like Mary Beard. She was my lecturer at university. She was amazing, really inspiring. She's a good one. Quite scary.'
And Davies added: 'I really enjoy involvement from non-comics. I don't know what it means going forward, but it's really exciting.'
This year's New Year special, featuring Adrian Chiles, Claudia Winkleman, Jonnie Peacock, Lady Leshurr and Baroness Sayeeda Warsi, airs on Channel 4 at 9pm on January 1.
»Meet the Taskmaster New Year Treat contestants
Published: 23 Dec 2021
What do you think?