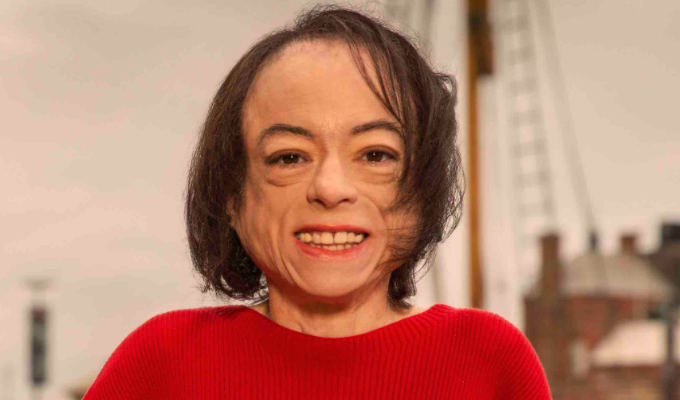 Liz Carr joins Good Omens
Comedian and Silent Witness star Liz Carr has been cast in the second series of Good Omens.
She will play an angel called Saraqael, in the Amazon Prime series, it has been announced today.
Also joining the angels are Quelin Sepulveda as Muriel and the previously announced Gloria Obianyo as Uriel.
Amazon Studios today also confirmed that Jon Hamm will be returning as the Archangel Gabriel in the series, which is currently in production in Scotland.
Neil Gaiman, writer and co-showrunner, said: 'Good Omens 2 just would not be the same without the astonishing Jon Hamm as Gabriel, everyone's worst boss.
'The story that Terry Pratchett and I created all those years ago continues to take us from London's Soho into Heaven and Hell.
'It's a delight for me to bring back characters we loved (or hated) and bring in new characters, from the shiniest top floors of Heaven to the dankest basements of Hell, to love (or to hate, or to love to hate or to hate to love). All of them are part of the strange and unusually beloved family of Good Omens.'
Also returning is Two Doors Down star Doon Mackichan, who plays the angel Michael – and, of course, David Tennant as Crowley and Michael Sheen as Aziraphale.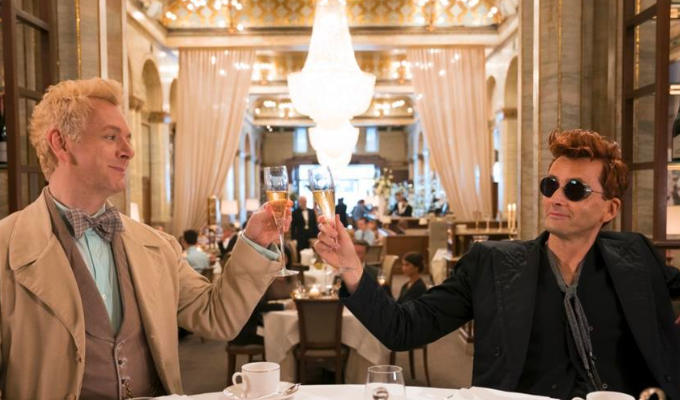 Another key character from Hell this season will be played by Bridgerton's Shelley Conn.
John Finnemore has joined the show this series as a co-writer, alongside Gaiman.
Published: 16 Dec 2021
What do you think?