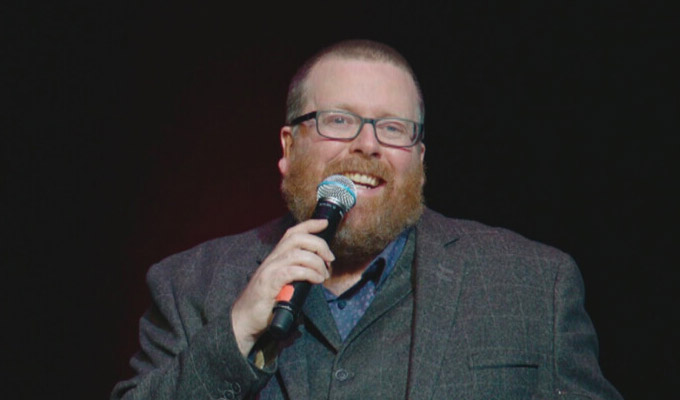 Frankie Boyle makes his stage acting debut
Frankie Boyle is to make his stage acting debut, starring in a new production of Samuel Beckett's Endgame.
The comic will play the tyrannical Hamm at the Gate Theatre in Dublin in February.
Blind and unable to stand, he is described as dominating and acrimonious and gets a perverse pleasure in his misery and isolation.
Robert Sheehan - who plays Klaus Hargreeves in The Umbrella Academy – will play Hamm's servant Clov, who is unable to sit. Seán McGinley and Nell Gina Moxley play Hamm's parents Nagg and Nell, who have no legs and live in dustbins.
Comedians have appeared in various previous productions of the darkly comic play including Charlie Drake was Nagg in a 1989 TV movie and Lee Evans, who played Clov in a 2004 West End version opposite Michael Gambon.
Boyle previously played himself in the 2018 stand-up film Jellyfish starred in the 2014 short Gasping and had a brief cameo in Burniston as a spokesman for a pie company.
Endgame starts previews from February 11 and is booking until March 26.
Published: 25 Oct 2021
What do you think?