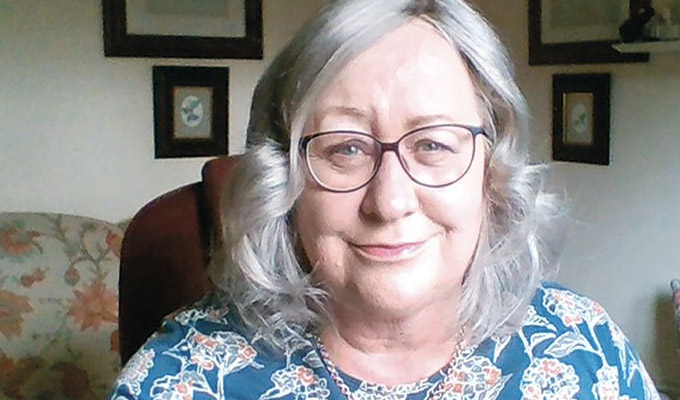 Jackie Weaver to host live comedy gigs
Jackie Weaver – who became an internet star for her handling of a Handforth parish council meeting went viral – is becoming a panel show host.
The administrator will host two live events featuring comedians Paul Sinha, Richard Herring, Isy Suttie, Suzie Ruffell, Ken Cheng and Glenn Moore.
Her format, The Comedians' Council, will address audience agenda items, such as 'is wearing socks and sandals a criminal offence?' or 'can you really trust people who prefer baths to showers?' before being put to the vote.
It is a spin-off from the podcast Jackie Weaver Has The Authority, which she launched earlier this year as she exploits her new-found fame.
She says of the new live shows: 'I have spent my career managing meetings and keeping the peace between strong personalities, so this event shouldn't be too different.
'It has been a rather bizarre year and so I look forward to this celebration of councils and their quirks, as well as finally answering some of life's toughest questions.'
Weaver also recorded a sketch to open the last Brit Awards and wrote a book, You Do Have The Authority Here!: #What Would Jackie Weaver Do?, which was published two weeks ago. The second series of her podcast – which has already included guests such as Jack Whitehall, Jeremy Vine and Anton Du Beke – is also in the can.
The Comedians' Council will take place at The Bedford, Balham, South London, on February 6 at 2pm and 6pm and will also feature customised cocktails based on the characters from the famous parish council meeting including Aled's Mai Tai Pad, Chair Man-Hatten and a Jacquiri. Tickets are available here.
Published: 28 Sep 2021
What do you think?