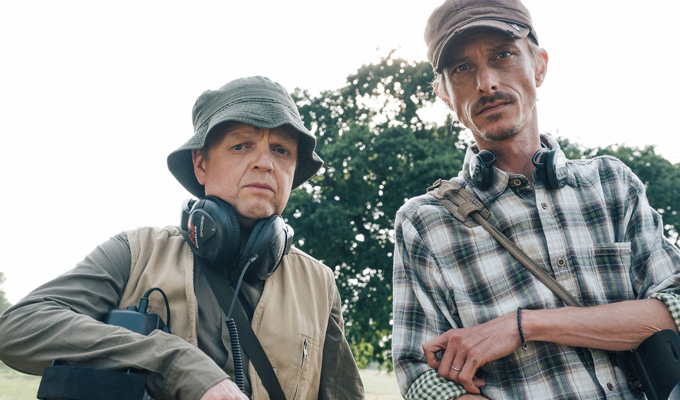 Detectorists reunited!
BBC One has commissioned three more episodes of Worzel Gummidge with guest stars including Bill Bailey, Toby Jones and Paul Kaye.
Mackenzie Crook will again star in the new adventures – Guy Forks, Twitchers and Calliope Jane– later this year.
Jones, who memorably co-starred with Crook in Detectorists – will play all six roles of the village committee (the Baker, Butcher, Mayor, Postmaster, Publican and Alderman) in the Guy Forks episode.
Kaye plays the title character in that episode while Bailey plays a character called Mr Peregrine in Calliope Jane, in which Nneka Okoye takes the title role.
Crook – who also wrote the series based on Barbara Euphan Todd's books – said: 'I'm thrilled to bring three new episodes of Worzel Gummidge to audiences this year and to announce the quite brilliant cast. We had a happy summer making these films and I hope some of that comes across on screen.'
Steve Pemberton, Rosie Cavaliero, Vicki Pepperdine, India Brown and Thierry Wickens are all returning
Executive producer Kristian Smith said: 'It's always the greatest joy and privilege to be in Scatterbrook and the Ten Acre Field. Mackenzie Crook leads with humanity and that translates in these beautiful films. Our three original stories will charm and amuse audiences of all ages.'
Published: 28 Sep 2021
What do you think?