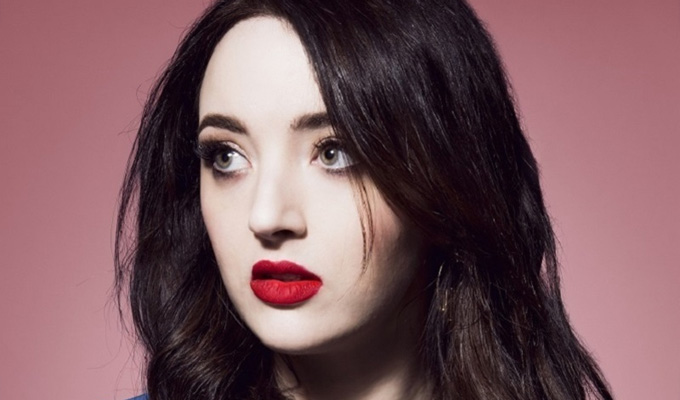 Fern Brady writes her memoirs
Fern Brady is writing a memoir about sexism and autism.
Strong Female Character, which is set to be published in February 2023, is described as 'a book about how being a woman gets in the way of people's expectation of what autism should look like and, equally, how being autistic gets in the way of people's expectations of what a woman should look like.'
Her condition also forms the basis of her latest stand-up show, Autistic Bikini Queen, which will tour the UK next year.
According to publishers Brazen, 'Brady will use her voice as a neurodivergent, working-class woman from Scotland to bring issues such as sex work, abusive relationships and her time spent in teenage mental health units to the page.
'It will take a sledgehammer to the Manic Pixie Dream Girl trope which is mistakenly applied to neurodiverse women. It will also look at how her lack of regard for social expectations ultimately meant she surpassed any limitations of what a Scottish working-class woman can do.'
Brady, who is currently appearing with Ivo Graham and Darren Harriott in the Dave travelogue British As Folk, has only recently been diagnosed with autism.
Revealing details of the book in The Scotsman, she said: 'I knew I had it when I first read about it at 16 but the understanding of how it presented in women was so limited then.
'It's not like it presents so differently in women, it's just that we are better at covering it up. When I tried to get diagnosed at 16 they said you can't have it because you've had a boyfriend, which is so stupid. When I finally got diagnosed this year the doctor said you would not believe how often I hear this from women.
'So that's what the book is about, how autism is not recognised in women and why.'
• Order Strong Female Character by Fern Brady, priced £16.99
Published: 28 Sep 2021
What do you think?