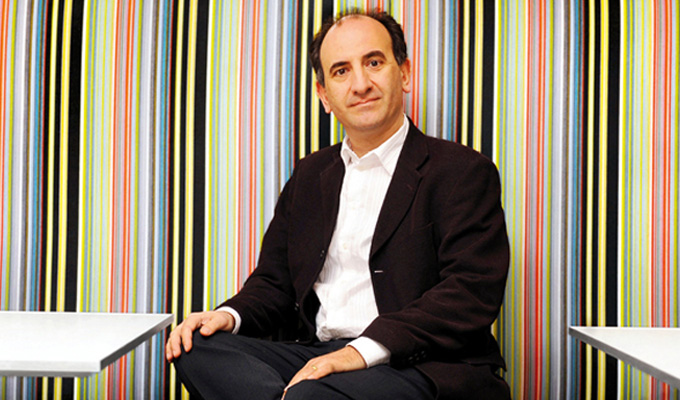 Armando Iannucci pens Covid verse
Armando Iannucci has written an epic poem mocking Boris Johnson's handling of the Covid crisis.
The 680-line verse focusses on how Orbis Rex – Latin for 'king of the world', as well as containing an anagram of 'Boris' – did battle with 'a wet and withered bat' from Wuhan.
Other characters in Pandemonium: Some Verses On The Current Predicament Young Matt and his Circle of Friends, Queen Dido and the blind Dom'nic.
A preview from publishers Little, Brown sets up the story:
Tell, Mighty Wit, how the highest in forethought and,
That tremendous plus, The Science,
Saw off our panic and Globed vexation
Until a drape of calmness furled around the earth
And beckoned a new and greater normal into each life
For which we give plenty gratitude and pay
Willingly for the vict'ry triumph
Merited by these wisest gods.
The book also jokingly suggests a sinister origin for the coronavirus:
While, 'tis equally true, Pharma and/or Bill Gates,
In league with Illuminati lizards
Hid poisoned cameras in our breath
So we could spray their malice drop by drop
Like spoken mist, as from a tower of Babel
The 64-page book will be released on November 4, with 57-year-old Iannucci donating profits to the Mental Health UK charity. It can be ordered from Amazon.
Published: 12 Sep 2021
What do you think?