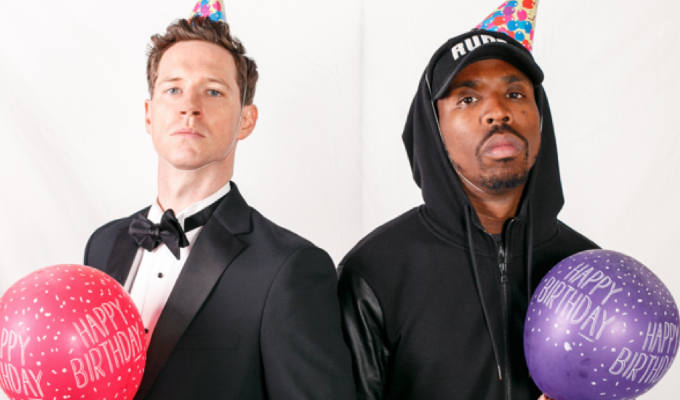 Ghosts star Kiell Smith-Bynoe becomes a kids' entertainer
Ghosts star Kiell Smith-Bynoe is to star in a new musical comedy about two rival children's entertainers.
He stars alongside stage actor Ed MacArthur in the show, String v Spitta, which runs for 12 nights at London's Soho Theatre from November 29.
And both used to be children's entertainers in their past, too.
McArthur plays Sylvester 'Silly' String – a charming classical virtuoso and top dog in the lucrative West London kids' parties' market, and Smith-Bynoe is Spitta, a grime-obsessed maverick from East London who's shaken up the scene. The pair are then forced to work together in a double act combining classical and grime.
Smith-Bynoe, said: 'It's been over five years of very hard work and learning to make balloon animals but the run at Soho Theatre makes it all worth it. I cannot wait to make someone a dog when they ask for a giraffe.'
MacArthur added: 'I'd love to go back in time, look my younger children's entertainer self in the eye and tell him that one day, all this endless screaming, scratching and slobbering will inform a non-child friendly mash up of grime and classical music at the Soho theatre with a charming man called Kiell.'
The Soho Theatre stresses that the show is for adults only, and adds: ' Hopscotching through the minefield of class and race, this is a joyous and shapeshifting comedy set between inner-city estates and the gardens of the super-rich.'
Published: 10 Sep 2021
What do you think?