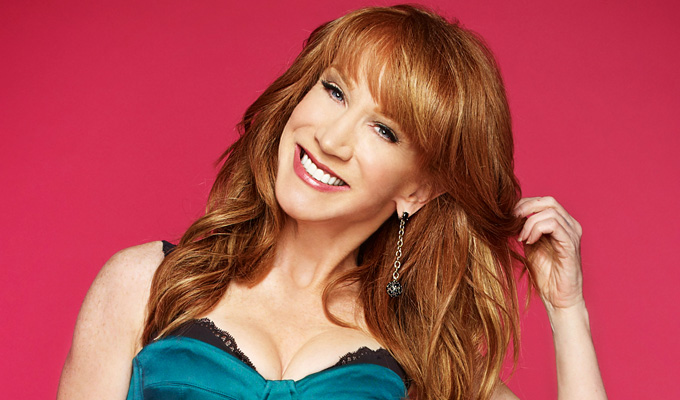 Kathy Griffin: I have cancer
Kathy Griffin has revealed that she has been diagnosed with lung cancer.
The 60-year-old American comic - who says she has never smoked - will now undergo surgery to have half of her left lung removed.
'I've got to tell you guys something,' she wrote on Twitter today. 'I have cancer. I'm about to go into surgery to have half of my left lung removed.'
And she reassured fans that doctors were 'very optimistic' about her outcome,
'Hopefully, no chemo or radiation after this and I should have normal function with my breathing,' she said.
She added: 'It's been a helluva 4 years trying to get back to work, making you guys laugh and entertaining you, but I'm gonna be just fine.'
In 2017, Griffin received a huge backlash from the political right after posting a video of herself holding a mask styled to look like the severed, bloody head of Donald Trump.
She apologised at the height of the storm, but later rescinded that – and reposted a photo of the same Trump mage in November.
Kathy Griffin (@kathygriffin) August 2, 2021
Published: 2 Aug 2021
What do you think?