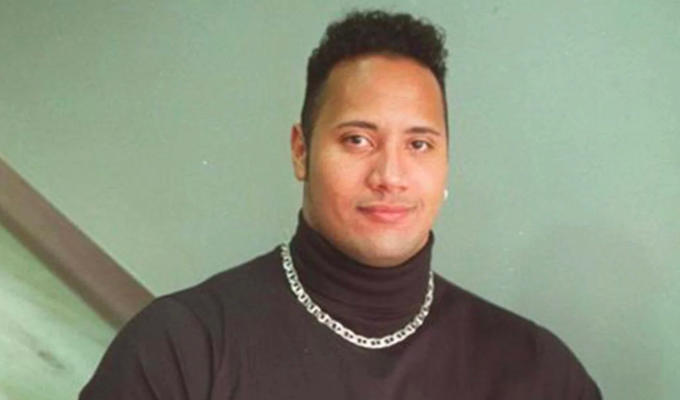 Sky acquires Young Rock
Sky has brought the rights to Young Rock, the American comedy series about wrestler Dwayne Johnson's early days.
The 11-part series, which aired on NBC in the US earlier this year, will be coming to Sky Comedy soon. A second series has already been commissioned.
Its premise is that Johnson, who plays himself, is running as a candidate in the 2032 United States presidential election – and each episode prompts a flashback to a previous period of his life. Either as a ten-year-old in Hawaii in 1982, as a high school student in Pennsylvania in 1987 or as a college student in Miami in the 1990s.
The series has received generally positive reviews from critics, with an 88 per cent score on Rotten Tomatoes, which concludes: 'Anchored by a winsome ensemble, Young Rock is an endearing peek behind the curtain of both Dwayne Johnson's childhood and the wild world of wrestling.'
As well as airing on Sky Comedy, some episodes will be screened on Sky's new flagship channel Sky Showcase, which offers picks of the best programmes from across the broadcaster's portfolio of channels.
Sky comedy has also bought Flatbush Misdemeanours, a 'raw comedy of city life' written by and starring Kevin Iso and Dan Perlman. The Brooklyn-based series, made by UK production house Avalon, first aired on Showtime, will launch on August 12.
When Showtime first announced the series, its president of entertainment Gary Levine said: 'Flatbush Misdemeanors is a funny, audacious and inventive series that rips the artisanal sheen off of Brooklyn and mines comedy from the diverse, un-gentrified characters who live there. Kevin and Dan are multi-talented and have unique, authentic voices that we are thrilled to bring to Showtime audiences.'
Comics Maria Bamford, Roy Wood Jr and Sam Jay are among the supporting cast.
Published: 30 Jul 2021
What do you think?