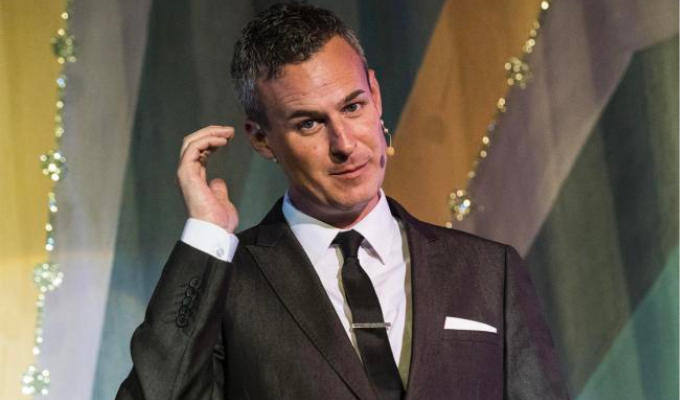 Comedian Paul Eastwood dies after balcony fall
Paul Eastwood, a comedian who had spent 20 years working cruise ships, clubs and and TV warm-ups, has died after falling from a balcony.
His wife Corea said 'words can't even begin to describe the heartache I have' after he passed away in the early hours of yesterday.
According to reports the 46-year-old had fallen from a balcony three weeks ago, believed to have been at his home in Buckinghamshire.
He also had a young son and in an emotional social media post Corea said: 'Life feels so unfair, you were the glue that held our gang of 3 together and no matter what always protected us. I can't believe you won't be coming back through the door calling me your peanut and cuddling me.
'I will continue to love you and ensure that our little boy knows that his dad was THE BEST in business and loved by so many especially those who have been on this horrible journey with me for the past month.'
Among those paying tribute were fellow comic Danny Posthill, who said: 'This man helped me so much, taught me so much we become great friends. I would call him every day asking him advice and he was always there.
'He was a brilliant comic who could pull one-liners out from wherever he wanted to.'
Published: 29 Jul 2021
What do you think?