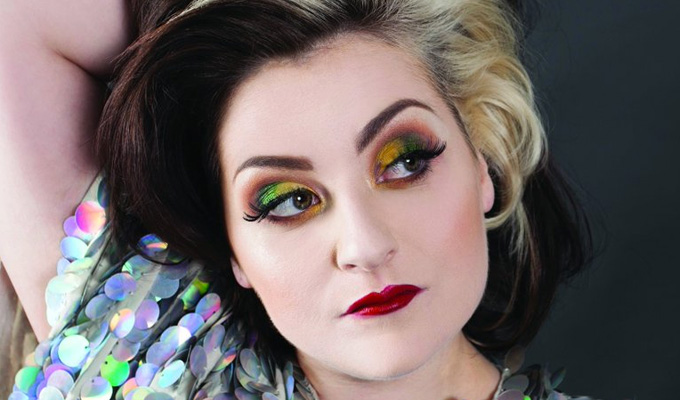 Kiri Pritchard-McLean records her first sitcom
Kiri Pritchard-McLean is to star in her own sitcom for BBC Radio Wales.
The Learners – based on her experiences of attending Welsh lessons – was commissioned for a four-part series on the back of a successful pilot.
It co-stars Les Dennis and comics including Mick Ferry Janice Connolly – known as Barbara Nice on the comedy circuit - and, Tudur Owen, who plays teacher Jonesy. Kath Hughes and Ed Easton from sketch group Gein's Family Gift Shop, which Pritchard-McLean co-writes, are also in the cast.
The BBC describes the show as 'a warm and witty new comedy about the highs and lows (or "uchafbwyntiau ac isafbwyntiau") of a wonderfully eclectic group of people as they endeavour to learn Welsh at night school.'
It was recorded at the Tabernacle in Llandudno, north Wales – complete with authentic seagull sounds – and is the first solo sitcom from Angelsey-raised Pritchard-McLean,
The first episode airs at 6.30pm on Monday.
Published: 29 Jul 2021
What do you think?