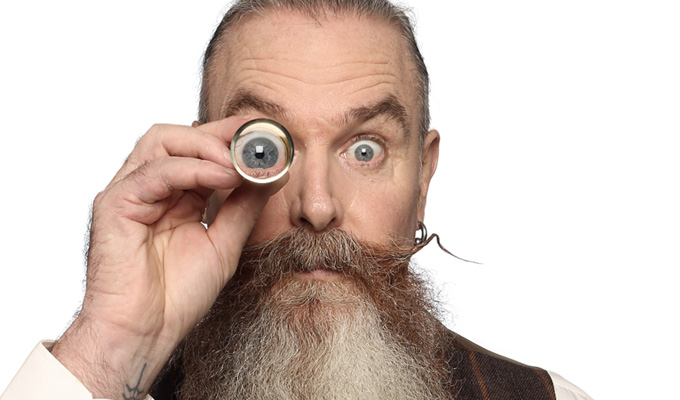 Free Festival unveils Edinburgh Fringe programme
The Laughing Horse Free Festival has announced more than 60 shows for this year's Edinburgh Fringe – most of them in-person.
Those performing in the Scottish capital this August include stand-up veterans Ivor Dembina and Vladimir McTavish, circus performers Martin Mor (pictured) and Logy Logan, 'anti-woke' comedian Leo Kearse and comedian and Benji Waterstones, who is writing a book about his experiences as an NHS psychiatrist.
Shows will take place in larger rooms at The Three Sisters, Counting House, 32 Below and Hanover Tap to allow for social distancing.
This year, organisers are introducing 'Pay What You Want' advance ticketing for shows in venues, so audiences can be sure of getting a seat – although punters will still be able to turn up and get into shows for free if there is space, and make their donation at the end.
Other comics taking part include Eleanor Conway, Adele Cliff, Raul Kholi, Darius Davies, Ben Clover, Will Mars, Daphna Baram, Sasha Ellen and absurdist Phil Zimmerman – while line-up shows include Comedy Queers, bad-taste night Hate N Live, sex-based Shaggers, and Joke Thieves, in which comedians perform each-others' sets.
The full programme, running from August 6 to 30, is live on the Free Festival website.
Published: 12 Jul 2021
What do you think?