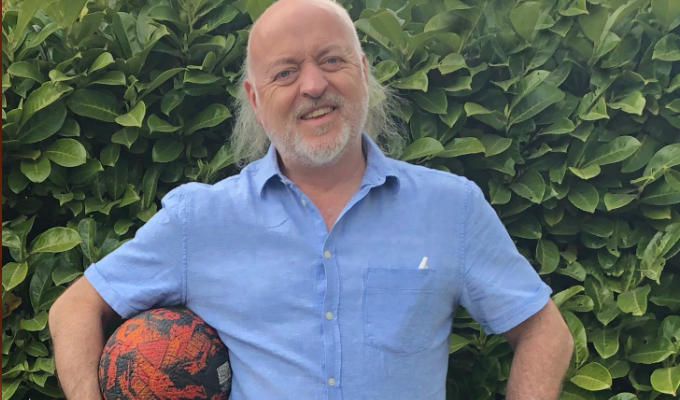 New sitcom for Bill Bailey
Bill Bailey is to star in a new BBC comedy about a middle-aged man who suddenly meets up with his imaginary childhood friend.
Hennikay – the name of the Radio 4 show as well as the imaginary friend – will co-star Sanjeev Bhaskar and Casualty's Elizabeth Carling.
Bailey said: 'I loved working on Hennikay - it was a brilliant, funny, and touching piece of writing.'
The one-off has been written by David Spicer, who has written for a number of Radio 4 comedy sows including Double Income, No Kids Yet and Phil Hammond's 28 Minutes to Save the NHS.
Bailey plays Guy Starling, who strides into his office at games developer Solutify Technology to be confronted with an 11-year-old boy playing keepy-uppies, who no one else can see or hear.
Radio 4 describes the show as. 'a warm, funny look at childhood, adulthood and some of the follies of modern life'.
Sioned Wiliam, Radio 4's commissioning editor for Comedy, added: 'It's wonderful having Bill back on Radio 4, acting in this touching and witty script. The role suits him down to the ground, making the most of his brilliant comic timing and charismatic presence.'
The news comes in the week it was announced that Bailey was to become the first comedian to play the Royal Opera House in London.
He will also be headlining a major open-air comedy gig on the site of the Sign Of The Times music festival in Herfordshire on August 22. Organised by the Just The Tonic comedy club, the show also features Ed Byrne, Rich Hall, Reginald D Hunter, Milton Jones and others. Tickets are available here.
Hennikay is on Radio 4 at 7.15pm on Sunday June 27.
Published: 9 Jun 2021
What do you think?