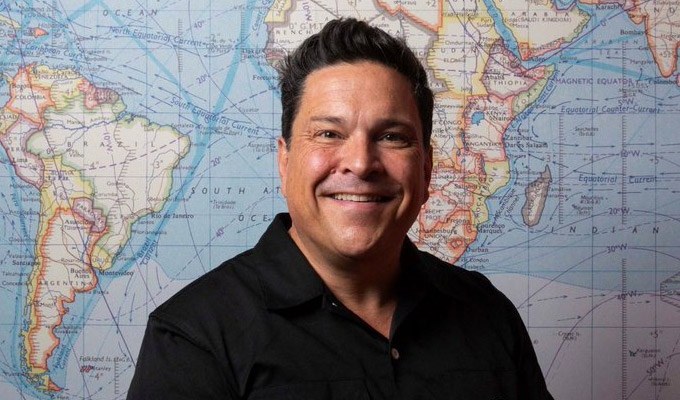 Dom Joly to release a comic travel audiobook
Dom Joly is to release comic travel audiobook about his trips around England, entitled Such Miserable Weather.
The Trigger Happy TV star and travel writer has been confined to the UK's borders during the pandemic, so has journeyed from the wilds of Exmoor to the streets of Bradford, Bletchley Park to The Birmingham Coffin Works, 'musing on what makes up this idiosyncratic country'.
According to the blurb, 'Mystifyingly, 37.9 million visit England each year. Why? There's basically nothing here. What are they looking for and what do they find? Dom decides to try to find out… Surely there's more to England than a slightly dull, green and pleasant land. Surely, it's not just fish and chips, Shakespeare and the Queen. Is it?'
The audiobook will be released exclusively on Audible on June 24.
Joly is also taking his show, Holiday Snaps, on the road later this year and into next – his first live tour since 2011. The show covers his travel to dangerous spots such as North Korea, the Congo, Syria and Chernobyl. Dates
Published: 8 Jun 2021
What do you think?