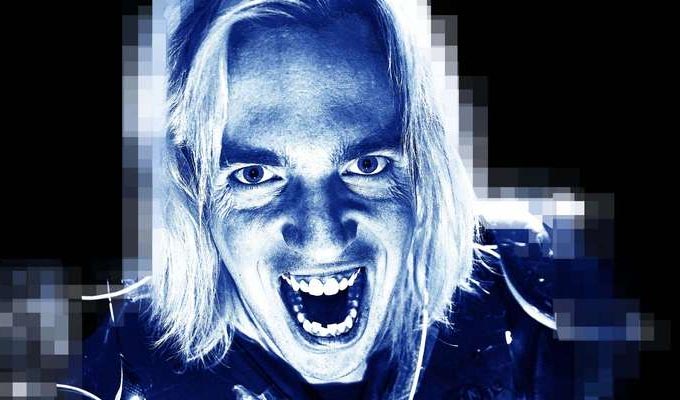 Comic set for 50-hour gig
Comedian John Robertson is to stage a 50-hour online performance of his interactive gaming stand-up show The Dark Show next week.
The marathon, kicking off at 8pm next Friday, follows a 48-hour session last year, which helped him raise £49,000 for charity over the year, earning him a Chortle Award for being a legend of lockdown in the process.
Robertson said of his new endeavour: 'It's 50 hours because I thought if NHS workers were only getting a 1 per cent pay raise, the show should be 1 per cent longer. Unfortunately, I'm bad at maths. Not worse at it than the government, but still.'
The Dark Room pits players against an unforgiving dungeon master in a room full of death traps. 'It started as a parody of 80s text adventures, but it morphed into something between stand-up, heavy metal and one of those sadistic Japanese gameshows,' Robertson said.
His show will be streamed live from gamer bar Rule Zero in Hackney, East London, and fans can come and play in person, as well as watching on Twitch.
The show will be raising money for the Refuge domestic violence charity, NHS Charities Together and Centrepoint, which combats youth homelessness.
'For every £1,000 we raise, I'll dance around like an anime catboy, which I don't want to do', Robertson vowed. 'If we raise an absolute tonne, I'm going to fill a tub with Pepsi Max and do a show from that.
'We've got an amazing Dutch painter painting a big canvas of whatever donors request, and a company that's going to sell T-shirts with whatever ends up on there, and all funds from everything go to the charities.
'I intend to finish this broken and happy. The goal is to wear me out, because nothing is as exhausting as what we're raising money
for.'An army of guest comics and streamers will also be joining him, including Mark Watson, known for his own marathon shows, Stevie Martin, Alice Fraser, and Jordan Raskopolous.
Published: 21 May 2021
Recent News
What do you think?