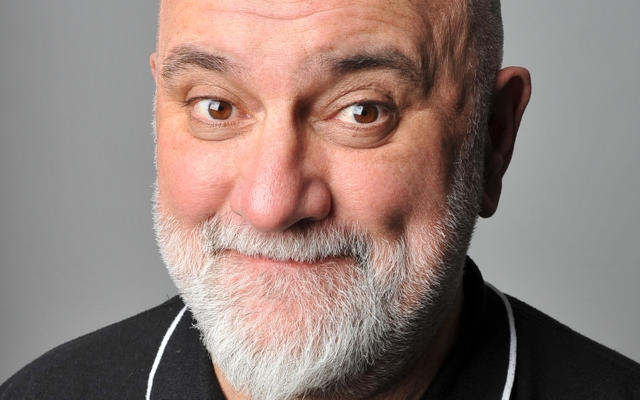 BBC 'should ban Alexei Sayle'
An MP has called for the BBC to axe Alexei Sayle's Desert Island Discs on Sunday, accusing the the comedian of 'excusing antisemitism'.
Mathew Offord, the Conservative politician who represents Hendon in North London, is angry over Sayle's comments in a 2017 interview in which he claimed allegations of antisemitism among supporters of Jeremy Corbyn were ' fabricated'.
And seven years ago, Sayle claimed that BBC presenter Emma Barnett, used antisemitism to discredit Palestinians before claiming she was 'supporting the murder of children, the murder of women…from a fascist, Zionist ideology'.
In a letter to BBC director-general Tim Davie, the MP likened Sayle's opinions to the actions of Noel Clarke, who was dropped by broadcasters after 20 women alleged verbal abuse, bullying and sexual harassment.
And he called for the comic's appearance on the prestigious Radio 4 programme not to be aired on Sunday morning as planned.
On his website, Offord, an officer of the Conservative Friends of Israel Parliamentary group, wrote: 'For a person to state publicly that another who made allegations of antisemitism is a liar is not only wrong but also allows antisemitism to continue and in some cases flourish.
'In addition, to conflate Jewish identity with Zionism ensures that British Jews are physically and verbally attacked for actions that occur in Israel, for which they have no cause or control.
'ITV recently took the decision not to broadcast the final episode of a drama starring Noel Clarke after allegations were made against him.
'In light of Alexei Sayle's continuing behaviour and the distress this is causing my constituents and others, the BBC should take the same action and not broadcast the next episode of Desert Island Discs which features Mr Sayle.'
However David Baddiel, who has just written a bestselling book on antisemitism, criticised the call to ban Sayle.
He tweeted: 'Me and Alexei Sayle don't agree on much about the present nature of antisemitism. But he's a very great comedian, the Godfather of modern alternative comedy, and perfectly entitled to his opinions. The idea of banning his Desert Island Discs is culture war nuts.'
And as the hashtag #IStandWithAlexeiSayle trended, Omid Djalili posted: 'No one de-platforms my dad. No one.'
The BBC has said that during his interview with Lauren Lavene, Sayle 'reflects on his professional life, family upbringing and private life rather than discussing his personal political views'.
Sayle's mother came from an orthodox Jewish background but he was bought up in a secular household.
In October, a report by the UK's human rights watchdog found Labour to be responsible for unlawful acts of harassment and discrimination during Jeremy Corbyn's term as party leader. His successor Sir Keir Starmer called the publication of the Equality and Human Rights Commission report 'a day of shame for the Labour Party' and apologised to the Jewish community.
Desert Island Discs airs at 11am on Sunday.
Published: 20 May 2021
What do you think?