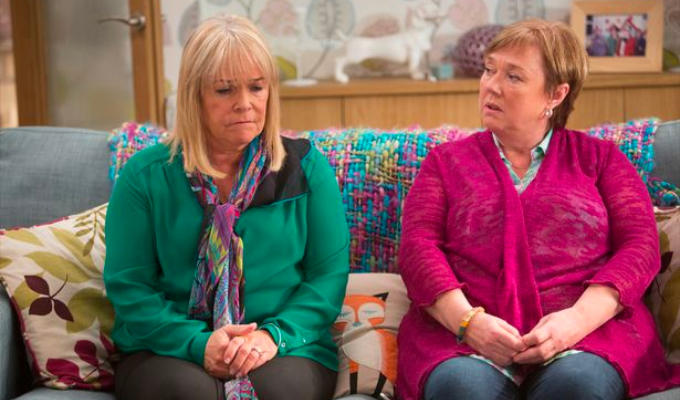 Birds Of A Feather flock off
Birds of a Feather won't be returning to ITV amid reports of a bitter fall-out between stars Linda Robson and Pauline Quirke.
Severals sources say the long-running sitcom won't be returning after a total of 129 episodes over 12 series.
The last was a Christmas special, which did not feature Quirke, who, it was claimed, was stepping back from acting to focus on her performing arts schools. Instead Robson co-starred with Lesley Joseph alone.
Created by Laurence Marks and Maurice Gran, the comedy ran on BBC One from 1989 to 1998 before being revived in 2014 by the commercial broadcaster, where it ran for three seasons.
Last year's Christmas special - which attracted 7.9million viewers - was the first episode after a three-year hiatus.
An unnamed source told The Mail on Sunday: 'Without Pauline, the view is that there is no Birds Of A Feather. You cannot have Tracey without Sharon, and there is no way Pauline will be going back. Things are bad between her and Linda.
'Linda and Lesley gave it a go but, despite the figures being good, ITV won't be recommissioning it.'
Robson and Quirke, now 63 and 61, have known each other since they were ten, but the cause of their bust-up has not been reported.
Published: 16 May 2021
Recent News
What do you think?