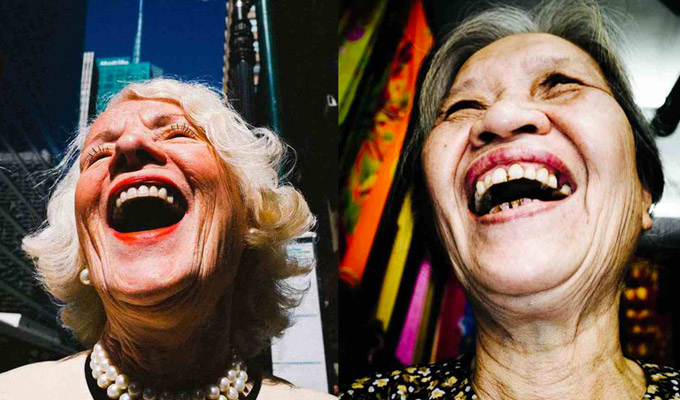 Revealed: The laughter capital of the UK
Sunderland has been dubbed the laughter capital of the UK, after a survey found that Mackems laugh 33 times a day, 43 per cent more than the national average of 23.

According to a study of 2,000 adults conduced by the unlikely combination of children's comic Beano and neuroscientist Sophie Scott, Brits spend an average of 25 minutes spent laughing each day.
The league table of towns and cities that laught the most is:
Sunderland, 33 times a day
Wrexham, 32 times a day
Bath, 31 times a day
Dundee, 29 times a day
Wolverhampton, 28 times a day
Sheffield, 28 times a day
Aberdeen, 27 times a day
Gloucester, 27 times a day
Coventry, 27 times a day
Walsall, 27 times a day

The research, entitled The Hilarity Report, reveals that those in Derry laugh the least, at just 13 times a day.
There's a significant north/south divide in England, with people in the North laughing seven minutes more a week than those in the south.
There is also a 'Laughter Gap' between the genders, with men laughing an average of 14 more times than women over the course of a week. However, although the research found that women laugh less, their laughter lasts longer, typically equivalent to 3 minutes more than men per day.
The research also found that accents can add to the comedic delivery of jokes with the London Cockney accent being named top (51 per cent) followed by Scouse (50 per cent) and Glaswegian (48 per cent). Received Pronunciation or the Queen's English (6 per cent) was found to add the least to punchlines.
The Laughter Report also revealed what people thought were the top 'funny' professions:
Actors (49 per cent)
Taxi Drivers (42 per cent)
Builders (33 per cent)
Hairdressers (33 per cent)
Teachers (31 per cent)
Artists / Musicians (23 per cent)
Journalists (23 per cent)
Plumbers (22 per cent)
Nurses (20 per cent)
Salesmen (20 per cent)
Professor Scott said: 'When we think about laughter and humour, we often think about jokes and comedy, but most of the time we laugh, we are laughing because of social reasons – who we are with or where we are.
'Although laughter is innate, it is also a behaviour we learn to use to communicate, to aid our work, to show who our friends are and to help make new friends, to deal with stress, to put people at their ease and to defuse difficult situations.'
The study was commissioned by Beano to tie in with its hunt to find Britain's Funniest Class, which closes for entries at beano.com on May 20.
Published: 14 May 2021
Recent News
What do you think?