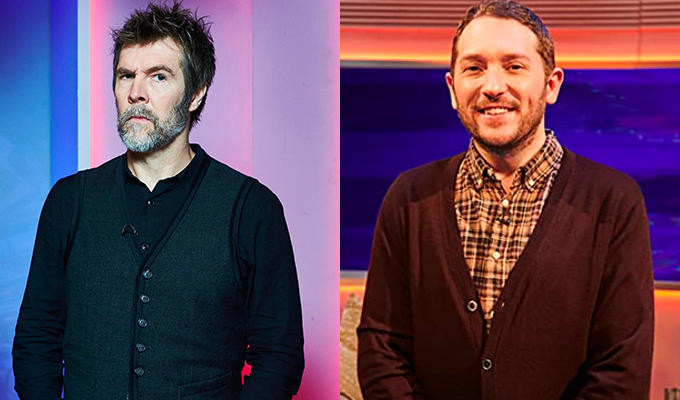 Comedy Central renews Rhod Gilbert and Jon Richardson shows
Comedy Central UK has ordered a second series of Channel Hopping with Jon Richardson and Rhod Gilbert's Growing Pains.
Six hour-long episodes of Channel Hopping have been commissioned, in which Richardson looks at clips of 'the world's wildest TV'. Each week he will be joined by a celebrity guest as well as resident TV fanatic, Judi Love.
Meanwhile, another 12 hour-long episodes have been commissioned of Rhod Gilbert's Growing Pains, in which three celebrity guests to re-visit their teenage years and share stories of awful first kisses, fashion disasters and juvenile escapades.
Both shows are made by Rumpus Media, where producer Iain Wimbush, said: 'I can't wait to re-visit the youth of some of our much-loved celebrity guests, and hear Rhod's inimitable take on their questionable choices. This is a pure tonic, full of nostalgia and feelgood moments."
'And there is no one better equipped to tell the world of television "what on earth were you thinking?" than Jon Richardson. And it's such a joy to hear him say just that about shows ranging from "sperm race" to "sexy car wash."'
Sebastian Cardwell, deputy director of programmes at Comedy Central's parent company, ViacomCBS UK, added: 'The first series of both shows were a big hit with our audience, and I can't wait for Rhod to uncover even more embarrassing celebrity teen stories, and for Jon to reveal some of the world's most outrageous and hilarious programmes on TV.'
Both shows will return later this year.
Rumpus's other shows include Joe Lycett's Got Your Back and The Misadventures Of Romesh Ranganathan.
Published: 29 Apr 2021
What do you think?