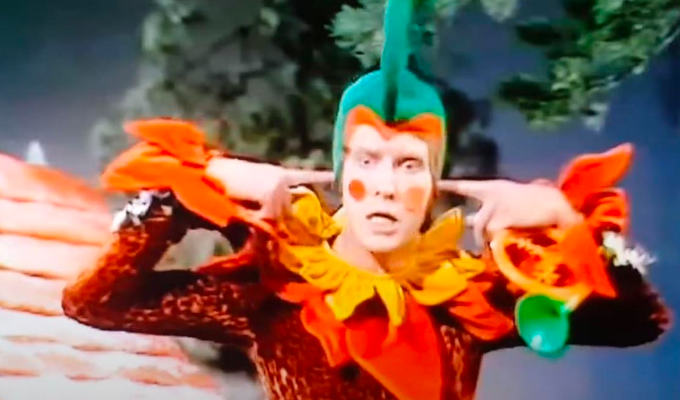 Some Mothers Do 'Ave 'Em investigated for homophobia
BBC chiefs have investigated 1970s Some Mothers Do 'Ave 'Em for alleged homophobia.
One viewer complained that the 1975 Christmas episode contained hateful language, prompting a probe by the Executive Complaints Unit.
The Times reports that the questionable scene in the episode Learning To Drive concerned Frank Spencer - as played by Michael Crawford - working as a pixie in a department store grotto.
He loses control of a crowd of children when he tells them: 'I'm the chief of the pixies, I'm the friend of all the little boys and girls.'
'Oh no you're not, you're a poof,' a boy heckles.
Spencer responds, affronted: 'I beg your pardon, block your ears!'
Internal watchdogs have now ruled that the episode , did not breach editorial guidelines, after a repeat on BBC Two in December prompted the complaint. The episode had been preceded by a warning to viewers about outdated language.
A BBC spokesman said: 'Attitudes and language change over time and our approach is to tell viewers when a show includes something that maybe offensive, inappropriate or outdated.'
The approach of keeping vintage comedy episodes intact but prefacing them with a warning about changing times has been largely adopted by British broadcasters following concerns over shows including Little Britain, The League of Gentlemen, Blackadder and Peep Show.
Published: 3 Apr 2021
What do you think?