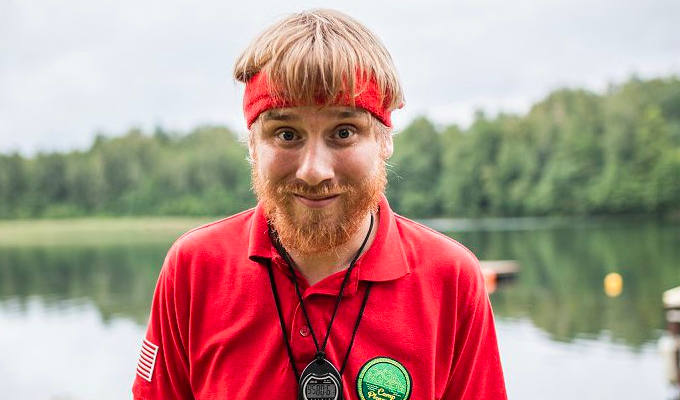 Bobby Mair returns to Killer Camp
Bobby Mair is to make a second series of horror-themed game show Killer Camp in the US.
In the format, participants are dropped into a 1980s-inspired lakeside summer camp, 'Camp Pleasant'. However there is a murderer among them and the contestants must try to earn cash and figure out who the killer is, while avoiding being despatched in a comically extreme way.
The British-based Canadian comedian originally fronted the murder-mystery reality show for ITV2 in 2019.
It was stripped across five nights in the lead-up to Halloween, with Mair playing the camp counsellor as well as host. It was then aired by The CW network in the US last summer.
Now the youth-orientated American broadcaster has announced a second series, with Mair returning in the counsellor role. This time there will be 13 contestants and a $50,000 cash prize - up from the $15,000 offered for the first series.
Those taking part in the second series, again made by UK company Tuesday's Child, will be a mixture of Americans and Brits, suggesting it may return to ITV2, too.
Here's Mair describing an outrageous death from series one of Killer Camp:
Published: 9 Mar 2021
What do you think?