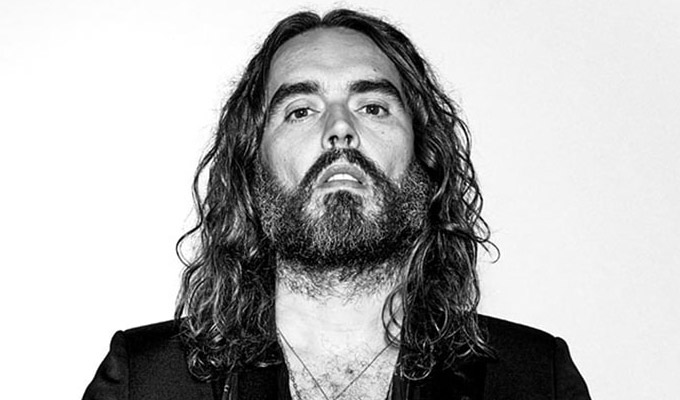 'Awaken to the deep and neglected reality of the sacred'
Russell Brand has written a new audio series described as a 'deep and earnest dive into the meaning of life, death, and the sacred space in between'
Revelation: Connecting With The Sacred In Everyday Life will be released to Audible subscribers on March 25.
The audio service says the book will 'change your life' – but is also witty.
Brand – described as a 'public thought leader' in the publicity – said: 'The only way we will save ourselves and save the world is by attuning to the deep and ever present beauty in ourselves, nature and each other.
'Whether in relationships, personal development or politics we will find peace only through awakening to the sacred.
'In this Audible Original, I explore the necessary presence of God in ordinary life and everyday death. In lockdown, in addiction, in loneliness, in political despair and ecological nihilism we can only survive personally and socially if we awaken to the deep and neglected reality of the sacred in all things.'
Audible say: 'Revelation sets a context for our need for the sacred - especially now, given current societal fragmentation and the dearth of mitigating social and political ideas. This Audible Original will truly change your perspective and, in the process, your life.'
Published: 3 Mar 2021
What do you think?