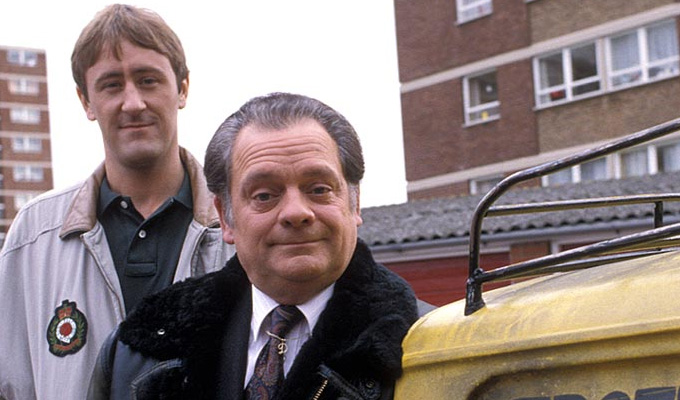 The Only Fools And Horses comeback that never was
The creator of Only Fools And Horses planned a final episode in which Del Boy would retire.
The comedy ran from 1981 to 2003, with the Trotters becoming millionaires from the sale of an antique watch that had been in their lock-up for decades, only to lose their fortune.
But John Challis, who played second-hand car dealer Boycie, says John Sullivan planned a new story to mark the show's 30th anniversary, which would have seen Del returned to riches.
He told The Sun: 'The 30th anniversary was coming up and John was in the process of getting together a Christmas special or something.
'It was going to be Del Boy's 65th birthday, he was going to retire and there was going to be a bit of a get-together in the Nag's Head. But unfortunately he [John] got ill and didn't come out of it.'
'It was a complete shock to everybody. We got a phone call from the producers giving us the bad news.'
Sullivan who also wrote Citizen Smith and Just Good Friends, died in April 2011 - the year which would have marked the sitcom's 30th anniversary. He was aged 64 and had been battling viral pneumonia
Published: 27 Feb 2021
What do you think?