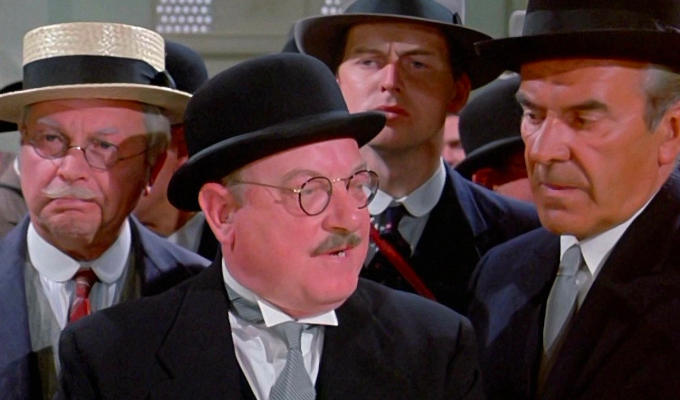 BBC issues warning over Dad's Army film
The BBC has added a warning to the 1971 Dad's Army movie warning about offensive language.
An announcement was made before the comedy classic aired on BBC Two on Saturday night, while viewers watching on iPlayer are told the film 'contains discriminatory language which some may find offensive.'
In the film, Clive Dunn's character L-Cpl Jones's uses the term 'fuzzy-wuzzies', to describe the enemies he fought in the Sudan under General Kitchener.
Arthur Lowe's Cpt Mainwaring also refers to 'Red Indians' not attacking at night.
Tony Pritchard, of the Dad's Army Appreciation Society, told The Sun: 'People are judging programmes made 50 years ago by what people think today. Where do you draw the line?'
A BBC spokesman responded: 'Attitudes have changed significantly and guidance was given due to a specific discriminatory remark.'
Five regular episodes of the sitcom are also currently on iPlayer, but without the warning.
Published: 4 Jan 2021
What do you think?