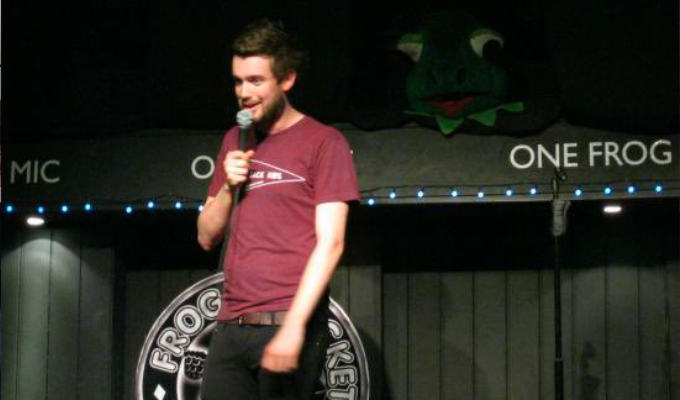 Jack Whitehall backs Frog & Bucket
Jack Whitehall has donated £6,000 to help keep Manchester's Frog and Bucket comedy club alive, after it was snubbed for government bailout help.
The comic also urged his 6million Twitter followers to help, saying: 'I started my career at this club, i wouldn't be where i am without their support, government deemed it not "culturally significant". I think a lot of people beg to differ.'
His generosity has tipped the club past its original £20,000 fundraising target, with £5,000 chipped in from Liverpool comedy club Hot Water and £3,000 coming from Richard Herring's fans backing his Me1 vs Me2 Snooker crowdfunder.
Established in 1994, the Frog and Bucket has been pivotal in the early careers of Peter Kay, Johnny Vegas, Jason Manford and John Bishop, and continues to host new talent as well as the Women In Comedy Festival alongside its weekend gigs.
But in an email rejecting the venue's application for help from the Culture Recovery Fund, the Arts Council made the astonishing claim that it was not 'culturally significant' enough to qualify for assistance - although plenty of other comedy clubs and organisations have benefitted.
Venue boss called the decision Jessica Toomey called the decision a 'real kick in the teeth'.
Donate to their fundraiser here.
Published: 26 Oct 2020
What do you think?