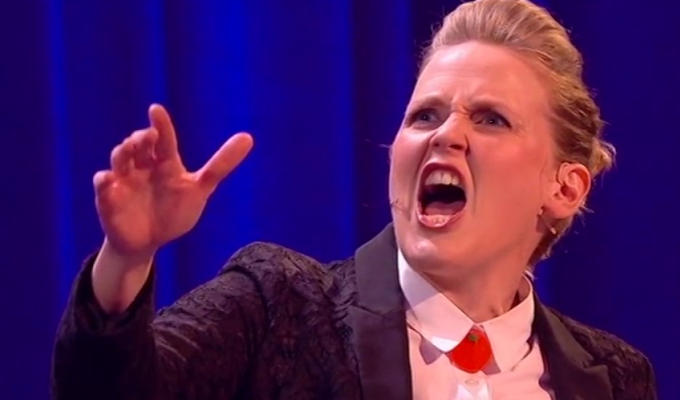 How improv could make your life better
Comedian Pippa Evans has written a self-help book based around improv.
The title, Improv Your Life, teaches lessons such as knowing when to say 'yes', working as part of a team, and embracing the moment – all of which are part of the comedy discipline.
It will be released by Hodder Studio – the publishing house headed by former BBC comedy chief Myfanwy Moore – on February 18.
Evans – a member of the Olivier award-winning Showstopper! The Improvised Musical and has been a regular on Radio 4's The Now Show – said: 'Learning to improvise was so important for me as a performer and as a human being, trying to exist in this crazy world.
'I have wanted to write this book for many years and am so glad Hodder Studio has given me the opportunity to share the joys of improvisation with my fellow humans.
'If it helps people cope better with not knowing, if it moves people to be brave and support them in making big, bold life choices, then it will have done its job. Life is a whole lot better when you stop trying to get it right and just start improvising.'
Moore told trade website The Bookseller: 'We are delighted to be working with the hugely talented Pippa on her first book.
'Her unrivalled experience, empathy, sense of fun, and accessible approach mean this book is a brilliant guide for how to make the most of life, and approach its challenges with confidence and joy.'
Order Improv Your Life here.
Published: 20 Oct 2020
What do you think?