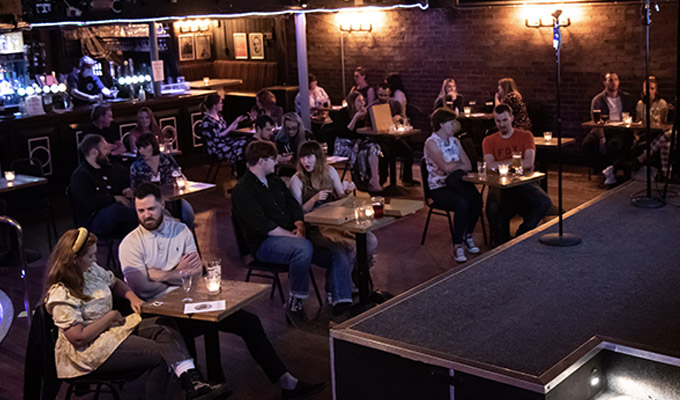 Anger that Manchester's Frog & Bucket loses out on bailout cash
The director of Manchester's Frog and Bucket has spoken of her anger and disappointment at being rejected for a vital Arts Council grant.
Established in 1994, the club has been pivotal in the early careers of Peter Kay, Johnny Vegas, Jason Manford and John Bishop.
But in an email rejecting the venue's application for help from the Culture Recovery Fund, the Arts Council said it was not 'culturally significant' to qualify for assistance – although other comedy clubs did qualify, such as Caddie's in Southend and the Glee chain.
Frog & Bucket boss Jessica Toomey spoke of her bitter disappointment at losing out on the grant, which would have allowed the venue to keep its staff on until the new year,
'I don't know what it means now. It was everything,' she told the Manchester Evening News.'That's the end of the road, there's no appeal process, there's nothing else we can apply for.'
And she said the email that suggested the venue was not 'culturally significant and / or contributing to provide cultural opportunity in England' was 'a real kick in the teeth'. 'That really upset me,' she said. 'That patronising copy-and-paste sentence.'
The venue has been operating at reduced capacity, pictured, since the tighest lockdown rules were eased, but that has not been enough to cover costs.
But in one rare glimmer of good news, Manchester is today expected to avoid the anticipated tougher coronavirus rules that would have forced the club to close yet again.
Published: 12 Oct 2020
Recent News
What do you think?