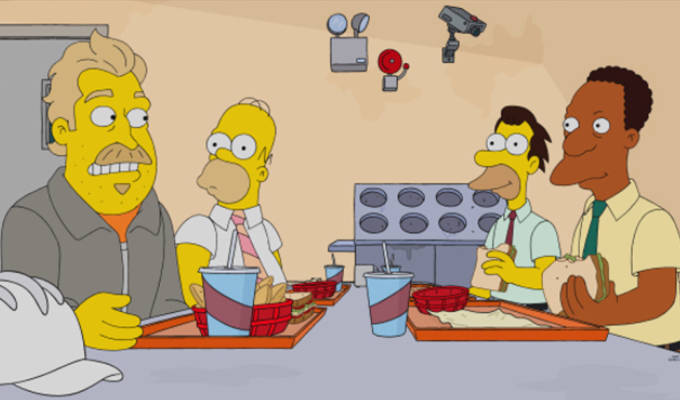 The Simpsons gets a new Carl
Producers of The Simpsons have announced that Alex Desert will be the new voice of Carl Carlson – the first time a black actor has played the black character in 31 years.
Harry Shearer voiced Homer's nuclear power plant co-worker in his very first appearance, with Hank Azaria doing the job ever since.
Desert, whose credits include Swingers and High Fidelity, will replace him in the first episode of the 32nd season, which launches in the States this Sunday.
In the episode, plant owner Montgomery Burns goes undercover as 'Fred' to see what his employees think of him.
Azaria also revealed in January that he would no longer voice the Kwik-E-Mart owner Apu Nahasapeemapetilon, following controversy over a white actor playing an Indian-American, as highlighted in a documentary by comedian Hari Kondabolu. However, it has not been confirmed who will replace him in this role.
White actors have stepped away from many non-white roles in US animated series in recent months, including Mike Henry as Cleveland Brown on Family Guy, Jenny Slate as Missy on Netflix's Big Mouth, and Kristen Bell as Molly on Apple TV's Central Park.
Published: 25 Sep 2020
Recent News
What do you think?