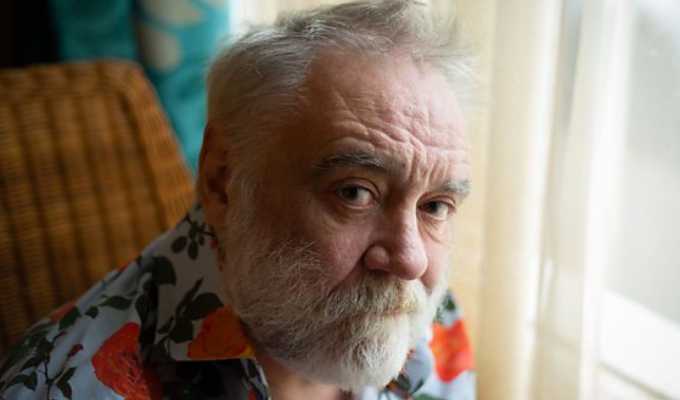 Tony Slattery signs a book deal
Tony Slattery is to write about his battle with bipolar disorder and drug addiction in a frank new memoir.
The former Whose Line Is It Anyway? star signed a publishing deal on the back of the BBC documentary in which he told of his depression and substance abuse.
'I have just signed a deal to publish my life story,' the comedian told the Daily Express. 'I'm hoping the memoirs will be amazing... well, if I get my brain together they will be. My short-term memory isn't good but I think booze has a lot to do with that.'
He said he decided to write the book during lockdown because 'if people from Love Island can do it [have a book out], then so can I.'
'It has been very therapeutic. It helps to trigger words and scenarios and memories... I can't remember what I did yesterday and I won't remember being here but I can remember verbatim at any point at any time before yesterday.'
However the 60-year-old admitted to mixed feelings about the BBC film, What's The Matter With Tony Slattery?, which aired earlier this year.
'"I thought, "This isn't going to do me any favours". And, of course, it hasn't,' he said. 'I did it because I thought it might do some good. Not from a career point of view because that was, let's be frank, at a standstill.'
But he said it had a positive effect in making other people with depression realise they were not alone.
The film was praised as a sensitive and tender look at the complexities mental illness and its intertwined causes and effects. (Read Chortle's review here).
Slattery's as-yet untitled book will detail how a priest abused him as a child, how he shot to fame as part of the Cambridge Footlights alongside Emma Thompson, Hugh Laurie and Stephen Fry, and how at the peak of his fam in the 1990s, he had a £4,000-a-week cocaine habit and a very public breakdown.
Slattery gave the interview to help his friend, Helen Lederer, promote her Comedy Women in Print Awards, which she will hand out from her garden from 7pm tonight via YouTube.
Published: 14 Sep 2020
What do you think?