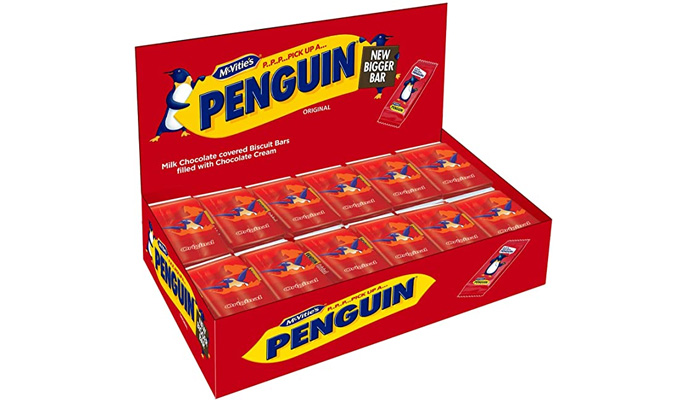 P-p-p-p-ay your joke-writers!
Biscuit giant McVitie's has been slated after asking people to supply jokes for its packaging for free.
The brand - whose parent company Pladis Foods just announced profits of £181million - put a plea out for gags on social media.
They believe that the honour of being printed on thousands of packets of chocolate biscuits is reward enough, with the eight chosen 'winners' also being sent a packet of the snacks (currently selling for £14 to trade customers).
Entries are made by posting a joke on social media with a hashtag - and anyone doing this will be 'transfer[ing] ownership of the entry and all intellectual property rights (including all copyrights) in it to the Promoter and will waive all moral rights' - according to the terms and conditions.
McVitie's has been slammed for ripping off creative people, especially at a time when most comedians are in a dire financial states following the collapse of the live industry.
Artist and doctor Bilal Hassam posted: 'Just a multi-million pound company getting the public to write for them for FREE!'.
Playwright Amy Bethany Evans posted: 'What did the writer say to the unpaid job? They didn't. They just wrote between malnourished tears.'
Musician David Burns wrote: 'Would this not normally be a paid job for a writer? Perhaps I'll run a competition to see who wants to pay my bills some time.'
A drum and bass DJ called Parody added: '"What do you call McVitie's when they think it's ok to avoid paying someone to perform what has historically been a key part of their marketing material Answers on the back of a chocolate bar, kids. No prize, just us avoiding our responsibilities.'
And a Twitter user with the handle: 'What did the writer who wasn't paid for their work die of? Overexposure.'
Responding to critics, the official McVitie's account replied: 'Our competition is for all Penguin fans to celebrate their love for the product. We've seen people say that they could do better than our jokes so we wanted to give them the chance.'
However most of the jokes submitted on the feed are not original, with several Tim Vine lines being offered, for example - raising the prospect of his work being exploited by McVitie's.
Published: 12 Sep 2020
What do you think?