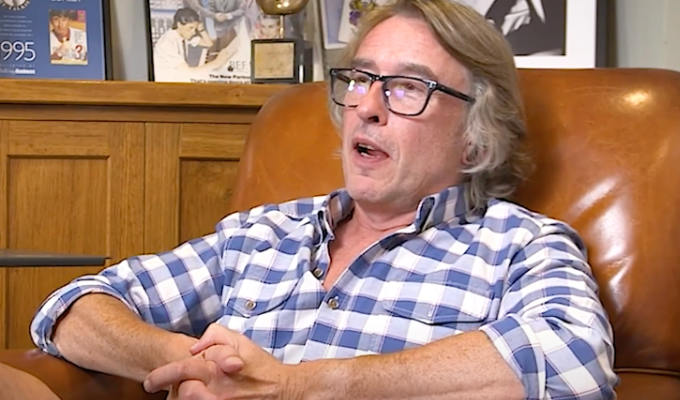 Steve Coogan: I'm definitely going to do a show at the Fringe
Steve Coogan has said he will definitely stage a show at the Edinburgh Fringe.
The Alan Partridge creator, who won the festival's prestigious Perrier award in 1992, is a frequent visitor to the event - not least to seek out new comedy talent for his TV production company Baby Cow.
But he says that despite his fame, he misses fully involved in the festival.
'Not to want to blow my own trumpet but I've won a load of Baftas and all the rest of it over the years, but the most exciting thing I ever won in my life was the Perrier Award,' he said in an online interview.
'I sort of feel when I go as a punter this sort of romantic notion of "I wish I was doing a show" because then I'd feel really part of the festival.
'I'll definitely do a show at the festival at some point. I don't know what but I will do a show.'
He said that he wouldn't use the opportunity just to warm up a tour but 'do something odd and unusual and maybe only half funny…. something that I'd never do anywhere else.
'Edinburgh is a fertile environment where you can experiment and if it fails that's OK.'
Coogan was speaking to Gary McNair, director of the Shedinburgh series of online events filmed as a limited substitute for the real thing.
Other events coming up this week feature the likes of Sophie Duker, Sara Pascoe and Ahir Shah.
Coogan's interview airs at 9.15pm on Thursday and tickets are available here.
Published: 31 Aug 2020
What do you think?