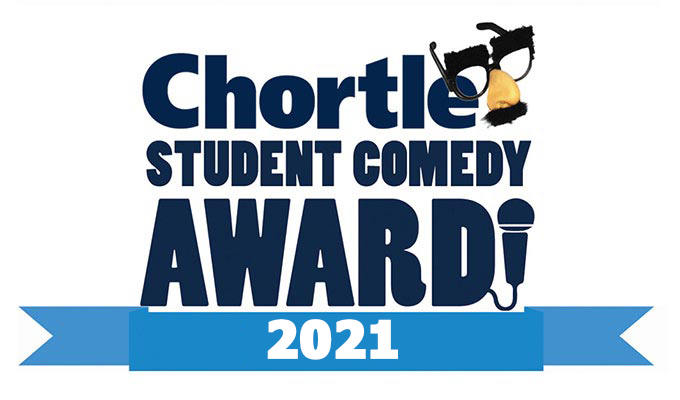 Meet this year's Chortle Student Comedy Award finalists
The long-delayed final of the latest Chortle Student Comedy Awards take place later this month.
Originally scheduled for last year's cancelled Edinburgh Fringe, the final now takes place at the Bloomsbury Theatre in London on September 20, hosted by Mark Watson. It will also be live-streamed and tickets for both are available here.
The finalists – many of whom performed on the main comedy arena at Latitude in July to a fantastic response – are:
Omar Badawy, 23, originally from Cambridge and now studying a masters in digital media at London Metropolitan University
Andy Bucks, 28, studying for a doctorate in astrophysics at Cambridge University
Charlotte Cropper, 21, originally from Mansfield, studying performance and media at the University of Salford
Hamish Duff, 21, originally from Stirling, studying history at St Andrews
Isaac Kean, 27, originally from Colchester, studying for a PhD in history and philosophy of science at Cambridge University
Joe-Kent Walters, 23, from Huddersfield, studying theatre and performance at Leeds
Grace Sanders, 21, from Hull, studying psychology at the university of York
Scott Redmond, 24, originally from Hawick and now studying medicine at the University of Dundee
George Tothill, 22, from Southend, now studying law at University College London
Sharon Wanjohi, 23, from Dagenham, studying English at the University of Southampton
Sam Williams, 24, from Maidenhead, studying drama and film at the University of Sussex
Published: 6 Sep 2021
What do you think?