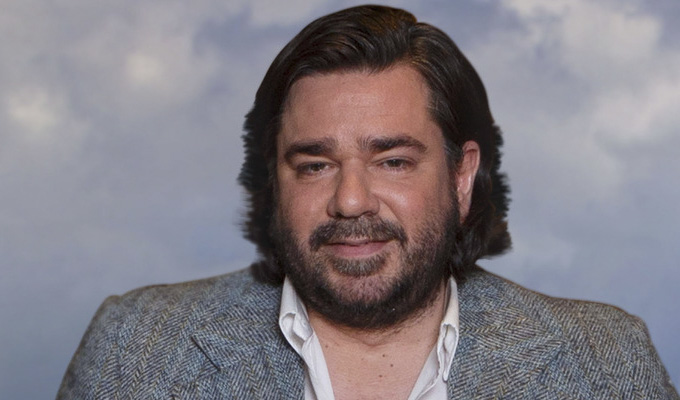 Matt Berry returns as rogue historian Michael Squeamish
Monday August 3
TRAVEL MAN: Richard Ayoade's globetrotting series arrives on Dave for the first time, with ten episodes stripped in double bills at the same time every day this week. Over the run he visits Marrakesh, Moscow and more with the likes of Jessica Hynes, Noel Fielding, Stephen Mangan and Greg Davies. Dave, 8pm
YOUNGER: The US sitcom about a 40-year-old woman (Sutton Foster), who knocks more than a dozen years off her age to get back into the working world, and the dating scene returns for a third series. Hilary Duff co-stars. Comedy Central, 11pm.
Thursday August 6
RED DWARF: THE FIRST THREE MILLION YEARS: The definitive three-part celebration of the most successful sci-fi sitcom of all time begins. Co-creator Doug Naylor and stars Craig Charles, Chris Barrie, Robert Llewellyn and Danny JohnJules trace the origins of the series, while showing previously unbroadcast scenes and the best of the many 'smeg-ups' of the last 32 years.. Dave, 9pm
SEMI-DETACHED: Like a sitcom 24, this new series starring Lee Mack unfolds in real time, as the hapless Stuart is subjected to 25 minutes of indignity. Co-stars include Ellie White, Samantha Spiro and Clive Russell. Mack talks about the show here, and co-writers David Crow and Oliver Maltman, do the same here. BBC Two, 10.05pm
SQUEAMISH ABOUT… Matt Berry returns to BBC Two as rogue historian Michael Squeamish with four more surreal mockumentaries, starting with the history of British entertainment, from pigeon-racing to progressive jazz, beauty contests to the Buzzcocks, Berry wrote the series with Father Ted co-creator Arthur Mathewsl. BBC Two, 10.30pm
Friday August 7
RADIO FIVE: One of Eric Idle's most notable early solo starring roles away from Monty Python was this Radio 1 show, predating the actual Radio 5 Live by 18 years. Over two seasons, from 1973 to 1974, Idle explored the possibilities of sound, playing nearly all the roles in sketches and studio chatter and music, using then-pioneering multitrack recording. Radio 4 Extra, 10.30pm
Published: 2 Aug 2020
What do you think?