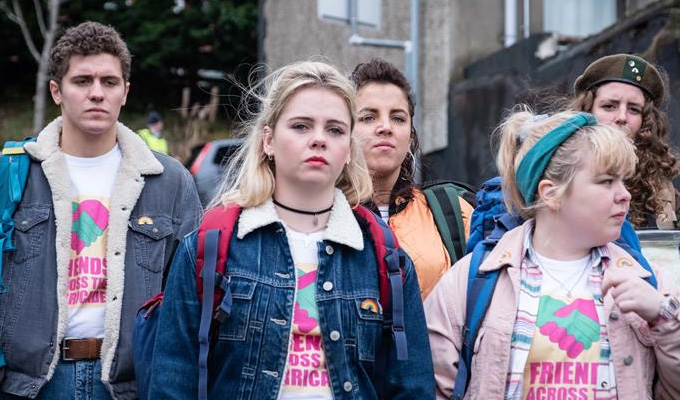 First official Derry Girls book to be published
Derry Girls writer Lisa McGee has penned an official spin-off book to be published this autumn.
According to publishers Trapeze, Erin's Diary will offer 'Erin's inner take on everything that has happened so far [and] both dive deeper into the events we have seen unfold on the screen and unveil brand new stories and never-before-revealed details about characters.
'Complete with newspaper clippings, doodles, poetry, school reports, handwritten notes from her friends, and much, much more, Erin's Diary is as warm, funny and brilliantly observed as the TV; a must-have for fans this Christmas.'
Saoirse Monica Jackson, who plays Erin Quinn in the Channel 4 comedy, announced the book's release in a YouTube video:
The synopsis for the title reads: 'Erin has troubles of her own, like the fact that the boy she's in love with (actually in LOVE with) doesn't know she exists. Or that her Ma and Aunt Sarah make her include her weirdo cousin Orla in everything she does. Or that head teacher Sister Michael refuses to acknowledge Erin as a literary genius. Not to mention the fact that her second best friend has ALMOST had sex, whereas Erin's never even kissed anyone yet. These are Erin's Troubles.
Erin's Diary will be published on November 12, and can be pre-ordered here.
A third series of the sitcom has been ordered, but filming was put on hold by the coronavirus lockdown.
Published: 29 Jul 2020
Recent News
What do you think?