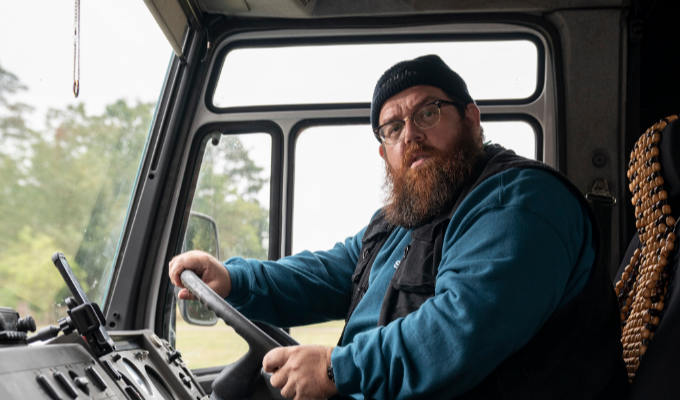 New images from Truth Seekers released
Amazon Prime has today released some new images Nick Frost and Simon Pegg's upcoming eight-part horror-comedy series Truth Seekers.
The show revolves around about a team of part-time paranormal investigators who film ghost sightings across the UK, sharing their adventures on an online channel.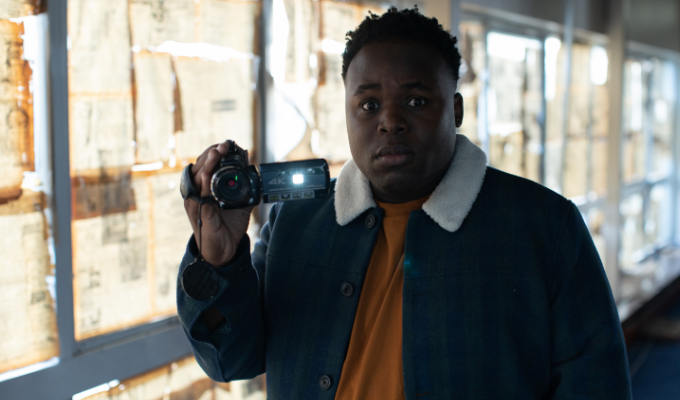 The core ghosthunting team are Emma D'Arcy as Astrid, Sliced's Samson Kayo as Elton, above, and Frost as Gus – and one still shows D'Arcy being terrorised by a ghoulish figure as she lies in a hospital bed.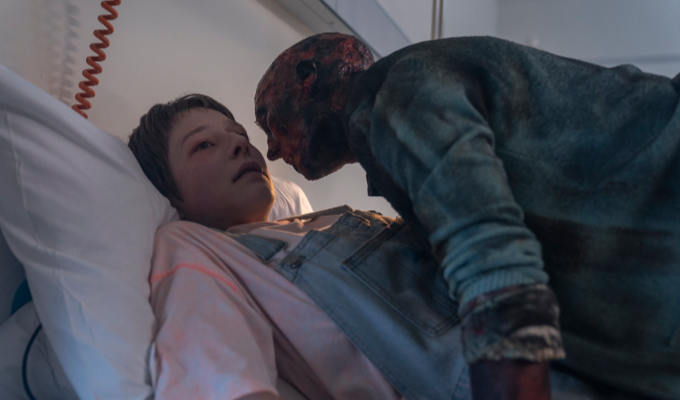 Today's photograph also show Chewing Gum's Susan Wokoma as Helen and veteran Malcolm McDowell as Richard working together.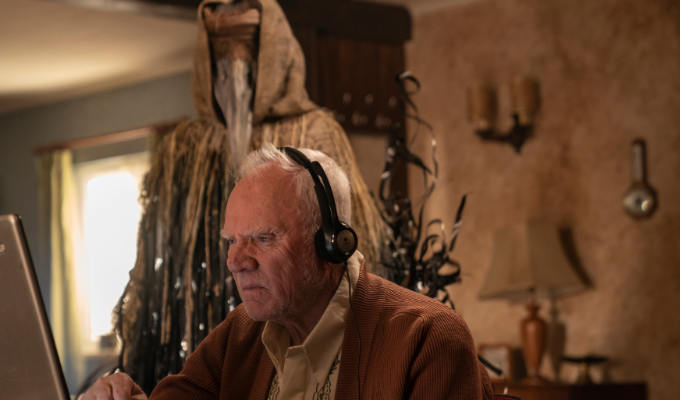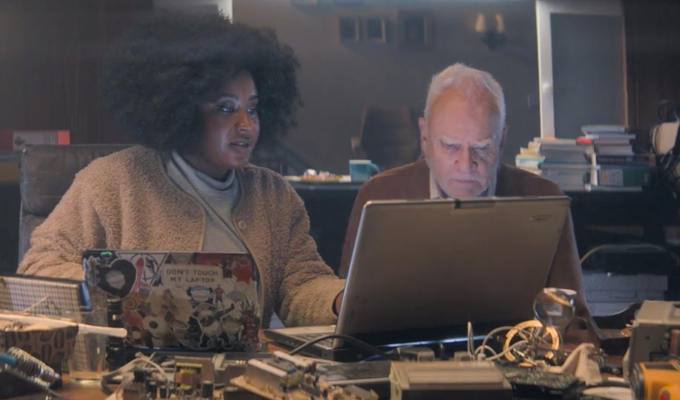 Pegg's role as Dave is uncertain, but today's images suggest he plays a corporate figure, below.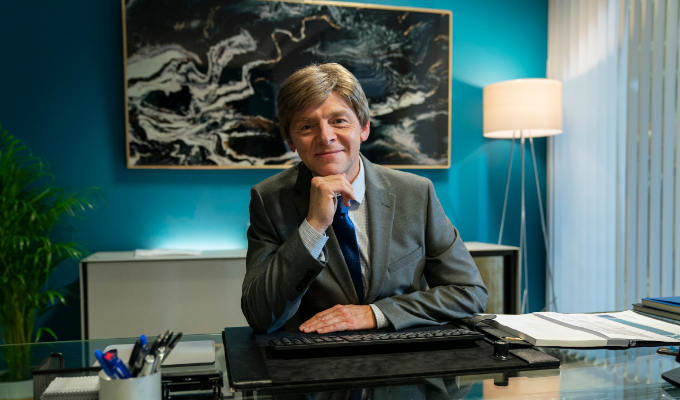 Julian Barratt also appears as Dr Peter Toynbee, and a picture of him in character was previously released.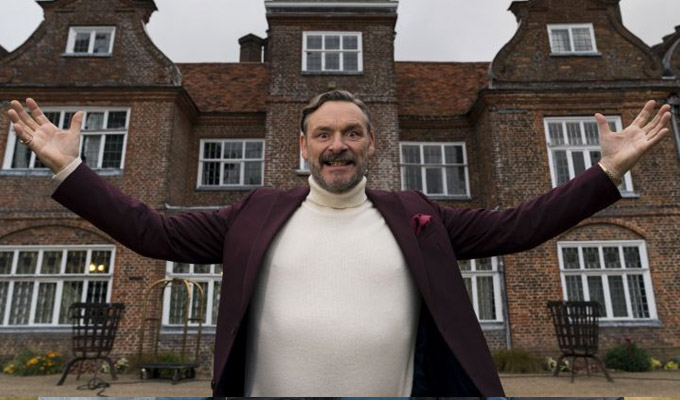 When the show was announced last year, Frost said: 'It'll start as a very parochial idea, a very small business venture for these people, but it will expand as the series goes on to be something far more global. It's a language everyone understands, the mystery of the unknown.

'Shaun of the Dead was a very parochial story set in North London and somehow it managed to get this global reach because everyone understands the language of zombie movies.'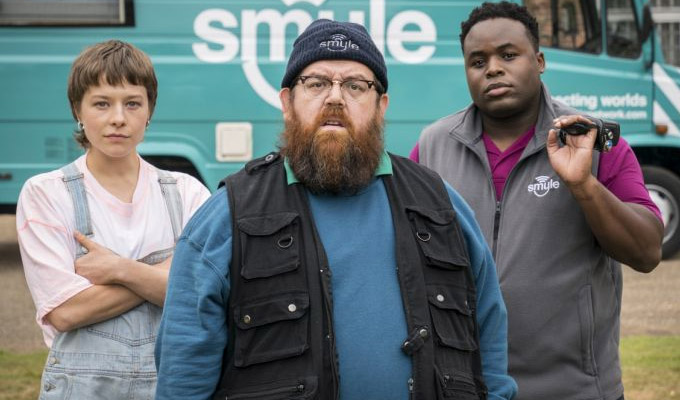 Pegg and Frost wrote the series with Nat Saunders and James Serafinowicz, who previously created the Netflix comedy show Sick Note.
And it will be made by the Hot Fuzz duo's production house Stolen Picture, with The Wrong Mans' Jim Field Smith directing.
Published: 21 Jul 2020
What do you think?