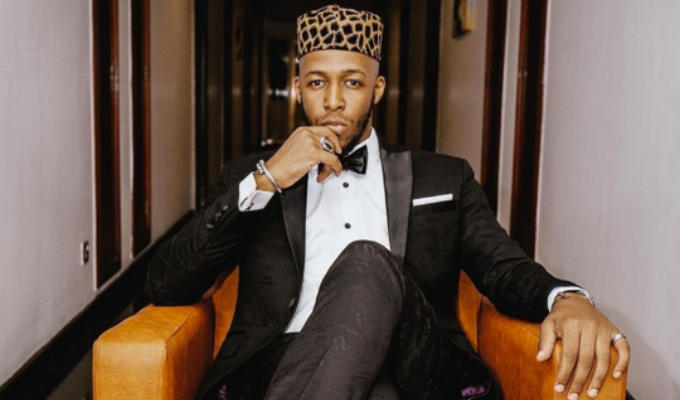 Comedian locked up 'for laughing'
A comedian is facing criminal charges after laughing at the Tanzanian president.
Idris Sultan is to be arraigned tomorrow for 'failure to register a SIM card previously owned by another person' and 'failure to report change of ownership of a SIM card'.
But Amnesty International has blasted the 'trumped-up' charges, saying the 27-year-old is being harassed for mocking premier John Magufuli for wearing an ill-fitting suit.
The comedian was arrested on May 19 after footage of him laughing at an old photo of the president went viral on social media. He spent a week behind bars before was released on bail.
A famous Tanzanian comedian Idris Sultan was jailed after posting this video in which he was 😂🤣 at a picture of the President of Tanzania. Think laughing is a crime? pic.twitter.com/cGxbeSVJho

— Amnesty International (@amnesty) May 22, 2020
Amnesty's director for East and Southern Africa, Deprose Muchena, said: These charges are politically motivated and must be immediately dropped.
'It is a travesty that Idris Sultan is being subjected to judicial persecution simply for exercising his right to freedom of expression. Laughing is not a crime.
'Criminaliisng one's humour is a new low in Tanzania's unrelenting clampdown on freedom of expression.
'It is evident that the Tanzanian authorities do not have a case against Idris Sultan and are simply out to harass him because his humour offended them. The court must throw out the trumped-up charges against him.'
Amnesty says that since President Magufuli took office in November 2015, Tanzanian authorities have used a raft of repressive laws to silence real and perceived dissidents.
Human Rights Watch has also criticised the regime for 'harassment, intimidation, and arbitrary arrests of activists, journalists, and opposition members'.
Published: 8 Jul 2020
What do you think?