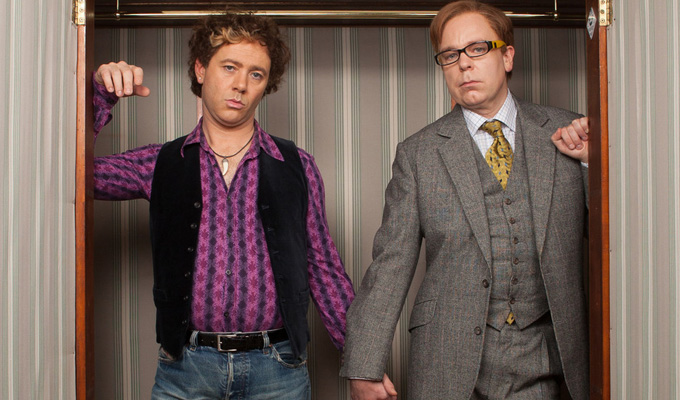 Inside No 9 scripts to be published
The scripts from Inside No 9 are to be published for the first time.
Stories from the first three series of Steve Pemberton and Reece Shearsmith's anthologies will be released in November.
Then scripts from series 4 to the as-yet unaired series 6 will be released in 2021, along with a behind-the-scenes book, Inside Inside No. 9.
Pemberton said: 'I've always been a keen collector of script books from writers I admire, and take huge inspiration from seeing the words of the shows and films I love set out on the page.
'I'm delighted that Hodder Studio are publishing our efforts on Inside No.9 and look forward to families up and down the country re-enacting games of sardines, silent burglaries and 17th Century witch trials this Christmas.
Shearsmith added: 'Hodder Studio have been fantastic in creating beautiful designs for both the paperback and the gorgeous collectors editions. For a fan like me, they are of course a "must have" but these inventive, surprisingly told self-contained stories deserve a place on your bookshelf anyway. (But I would say that wouldn't I!)'
Inside No 9 launched in 2014 and tales from the first three series include The 12 Days of Christine, often hailed as the best show in the series, Diddle Diddle Dumpling and A Quiet Night In.
Publisher Myfanwy Moore said: 'Inside No 9 is a beautifully written series, and we are thrilled to publish these wonderful scripts. Steve Pemberton and Reece Shearsmith are two of the most inventive television writers of their generation, and this shows them at the height of their powers.
Click here to order the first three seasons' scripts for £9.99.
A signed collectors' edition, pictured right, will also be available for £50. Click here to order that.
Published: 2 Jul 2020
What do you think?