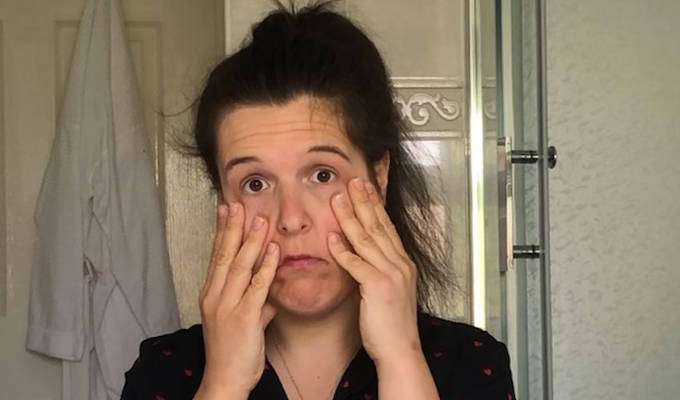 One gig, 24 hours, 122 comedians, 30 countries
Comics including Rosie Jones, Tiff Stevenson, Lloyd Langford and Stuart Goldsmith are to take part in a 24-hour charity streaming gig this weekend.
The Lockdown Laughathon aims to show that 'the sun never sets on comedy' by airing performances from 122 comics in their homes in 30 countries.
Other British acts taking part include Carey Marx, Dane Baptiste, Stephen Bailey, Susie McCabe, Maisie Adam, Sarah Callaghan and Emmanuel Sonubi.
While Australians Alice Fraser and Chris Franklin, Ireland's Abandoman, Japan's Yuriko Kotani, India's Papa CJ and Greece's Katerina Vrana are among the acts giving an international flavour to the gig.
It is the brainchild of Australian comic Mick Neven and Brit Nicky Wilkinson, who said: 'The lockdown and consequential self-isolation has been tough for many people across the globe.
'For comedians, the work completely stopped overnight; comedy clubs, theatres and arts centres shut and festivals were cancelled. It's been a struggle to stay positive at times, I've had severe ups and downs and, like most who work in the arts, the occasional existential crisis, but when we had the idea for this show, I got my juices back.
'I'm excited that we're bringing together such a talented bunch of humans, it's reminded me that there's always a light at the end of the tunnel.'
The Lockdown Laughathon will be streamed on Facebook Live and Twitch from 3am on Sunday UK time – coinciding with noon in Eastern Australia – and run for 24 continuous hours.
Half the money raised from an accompanying GoFundMe campaign will go towards protecting koalas via the International Fund for Animal Welfare and the other half will be given to the comedians taking part.
Last month, Mark Watson raised almost £45,000 from his online 24-hour show.
Published: 4 Jun 2020
What do you think?