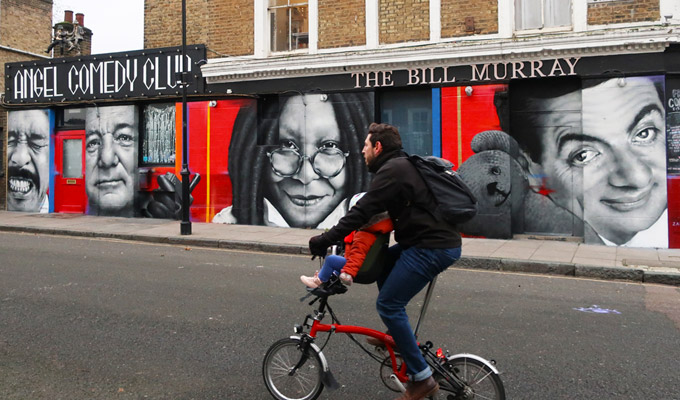 Angel keeps flying
London's Angel Comedy Club says its future is secured after fans rallied to its fundraising drive.
A month ago the club, based in the Bill Murray pub in Islington, said it would have to close permanently unless it was bailed out by supporters.
Now managers have sent out a thank-you message after backers pledged enough regular donations for the venue to cover 95 per cent of its running costs
'You all responded in such a wave of kindness and support,' the message said. 'It was truly humbling, and unexpected - especially the messages of how much we mean to you all. Thank you for help keeping us breathing, both financially and spiritually.'
Just under 1,4000 people have pledged regular support via Patreon, between them contributing almost £7,500 a month to keep the pub afloat after its income, like all live venues, evaporated overnight.
The Bill Murray opened in 2016 after the Angel Comedy Club raised more than £46,000 from a crowdfunding campaign.
In normal times, it provides a permanent comedy venue in addition to the seven-night-a-week club the Angel promoters ran at the nearby Camden Head and has boasted performances from the likes of Eddie Izzard, Mae Martin, Sindhu Vee, Stewart Lee, James Acaster, Romesh Ranganathan, Nish Kumar and Josie Long.
Most of the money is needed to cover the £4,200-a-month rent. Its landlord, a pub company, has agreed only to suspend rent, not waive it completely, so the bills will have to be repaid.
Published: 21 May 2020
What do you think?