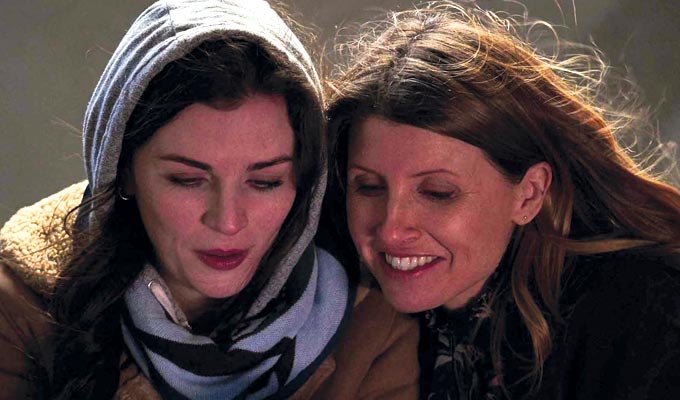 Aisling Bea confirms series 2 of This Way Up
Aisling Bea has confirmed that she is making a second series of her acclaimed Channel 4 show This Way Up.
Speaking to Richard Herring on his Leicester Square Theatre Podcast, she confirmed that the show was definitely going ahead.
Chortle first revealed the news in February, when Bea's co-star and co-producer Sharon Horgan let it slip during a podcast recording. Speaking to broadcaster James O'Brien she said: 'We made Aisling Bea's show This Way Up, so we're doing another one of those … She's a supreme talent.'
Bea's interview with Herring was recorded in early March – but despite telling him she was sure the news would be public by now, the recommission has still not been officially announced.
In the dark comedy, which also airs on Hulu in the US, she plays a young Irish woman in London recovering from a nervous breakdown, with Horgan as her older sister.
This Way Up began on Channel 4 with 700,000 viewers, on a par with the first episodes of Catastrophe and Year of the Rabbit. But that figure was consolidated to almost 1.3million viewers on catch-up, while garnering critical praise
The Guardian said: 'It has been an engaging watch and is all set up for season two: a show as brave and deft as this surely has to return.'
The Telegraph agreed that 'this is a comedy about mental health that deftly preys on your fears and pricks your sympathies. At the same time there was a gratifyingly high gag rate'.
Series one also featured Aasif Mandvi, Tobias Menzies and Indira Varma.
You can read Chortle's review here.
Published: 20 May 2020
What do you think?