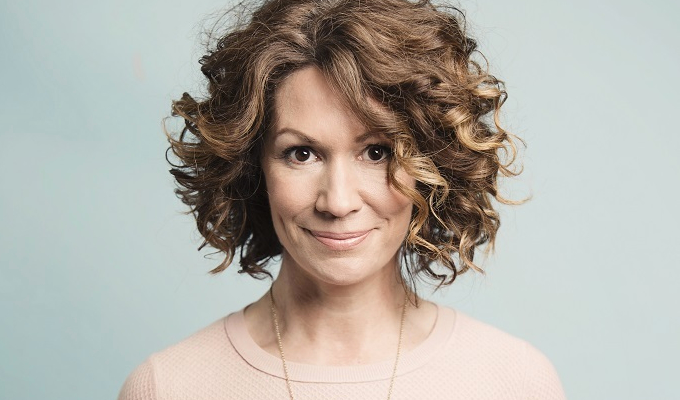 New sitcom for Australian comic Kitty Flanagan
Australian comic Kitty Flanagan is making a TV comedy down under about a probate lawyer.
In the sitcom, entitled Entitled, she takes the lead role as attorney Helen Tudor-Fisk, navigating 'death, money, grief, property, family and people's unerring sense of entitlement'.
The six-part series, which will air on state broadcaster ABC, has just secured a slice of $8.5million (£4.35million) in production funding, which Screen Australia has handed out to five homegrown projects
Flanagan co-wrote Entitled with her musician sister Penny and co-directs with Tom Peterson, a producer on topical show The Weekly, on which Flanagan used to be a regular.
The comic started her TV career in Australia with sketch series Full Frontal in the mid-1990s alongside Julia Morris, who now fronts the antipodean version of I'm A Celebrity, Troy star Eric Bana and celebrated comedian Shaun Micallef.
Flanagan worked on the UK stand-up circuit around the turn of the millennium and starred in the second series of ITV's The Sketch Show in 2003 alongside Lee Mack, Tim Vine, Karen Taylor and Jim Tavare.
She most recently played one of the main characters in Australian sitcom Utopia, set in a quango responsible for major infrastructure projects, alongside fellow comics Celia Pacquola and Luke McGregor.
Published: 20 Apr 2020
What do you think?